Whirlpool Corp. Receives 2016 ENERGY STAR Partner of The Year Award
---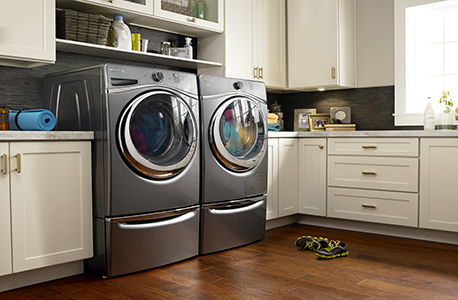 April 12, 2016
The U.S. Environmental Protection Agency recently recognized Whirlpool Corp. with the 2016 ENERGY STAR Partner of the Year – Product Brand Owner Award. The company was honored for its contribution to reducing greenhouse gas emissions by manufacturing energy-efficient kitchen and laundry appliances. It is also recognized for being a leader in educating consumers and training retailers about energy efficiency. 
"We value our partnership with ENERGY STAR, and we're honored to once again earn the distinction of Partner of the Year," said Nathan Mouw, director, North American Regulatory Affairs, Whirlpool Corp. "Whirlpool Corp. is passionate about improving the quality of life for our consumers while working to minimize our impact on the environment. It's a passion that has driven us to offer a number of home appliances that allow consumers to take sustainable practices into their own hands through improved energy and water efficiency."
Combining the power of innovation with environmental commitment, Whirlpool is creating sustainable solutions and exploring new methods of sustainable living using ENERGY STAR-certified products:
Whirlpool's appliances are helping engineers create the first lived-in; fully retrofitted; net zero energy, water and waste home – ReNEWW House, a 1920s bungalow the company, along with Purdue University, is transforming into a world- class research laboratory and sustainable living showcase.
The

HybridCare Dryer

(pictured above) merges both heat pump and ventless technologies to solve key challenges when it comes to dryers – energy usage, gentle care for specialty clothing and identifying an appropriate space to vent outside.