Whirlpool Recognized as America's Most Trusted Washer and Dryer Brand
---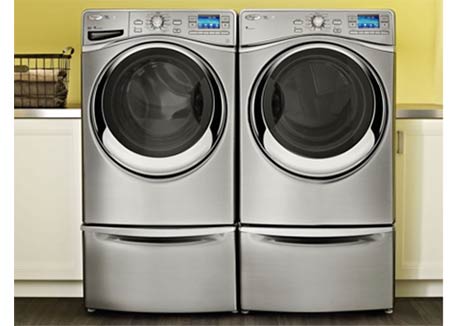 February 23, 2015
Whirlpool ranks highest in trust amongst washer and dryer brands, according to Lifestory Research 2015 America's Most Trusted Study. Whirlpool was the most trusted brand among residential consumers actively shopping for a washer and/or dryer. The study included feedback from 10,000 consumers throughout the U.S.
"Trust is the new measure by which consumers evaluate the companies that serve them," said Eric Snider, Lifestory Research president and CEO. "Product manufacturers have recognized the importance of gaining the trust of those that are shopping and using their products. When it comes to making purchase decisions, consumers seek out those brands that they trust."
As the 2015 Lifestory Research America's Most Trusted Washer and Dryer Brands brand, Whirlpool produced the highest Net Trust Quotient Score. The ranking of trust among the brands in the study in order are: (1) Whirlpool, (2) Maytag, (3) Kenmore, (4) LG, (5) Frigidaire, (6) Bosch, (7) Thermador, (8) Magic Chef, (9) Electrolux, (10) Amana, (11) Hotpoint, (12) Miele, (13) Fisher & Paykel, (14) Haier and (15) Asko.