Winsupply Launches Drone Delivery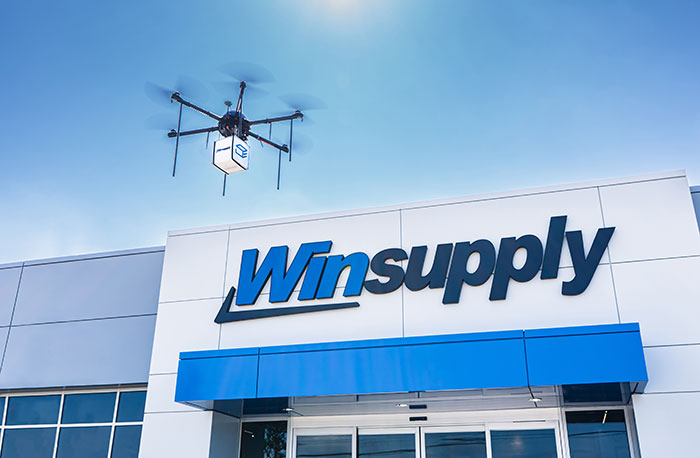 August 4, 2022
For the first time, Winsupply will offer drone delivery!
On Aug. 9 at 11 a.m., Winsupply, backed by Drone Express, will make its first-ever drone delivery of an exclusive NIBCO product from the Winsupply Distribution Center in Miamisburg, Ohio, to Centerville Winsupply. 
"For Winsupply to continue delivering on our philosophy of helping courageous, capable, hardworking entrepreneurs succeed, we must always innovate," said John McKenzie, president, Winsupply Inc. "Just imagine, a contractor is missing a single item to complete a job. Instead of a delay of days or weeks, that product appears out of the sky in a matter of minutes. That's the direction Winsupply is going. That's true innovation that Winsupply is committed to making a reality."
The historical 3-mile drone flight marks the beginning of Winsupply consistently delivering a wide range of products weighing under 5 pounds from the Winsupply Distribution Center in Miamisburg. Drone Express uses autonomous drones for efficient local delivery while reducing the impact on the environment.
"We are really excited to enter into this unique partnership with Winsupply," said Drone Express CEO Beth Flippo. "This delivery model is a game changer in the world of construction. Pioneering this system with Winsupply is a perfect fit."