Wolf Home Products to Distribute Benjamin Obdyke Wall Systems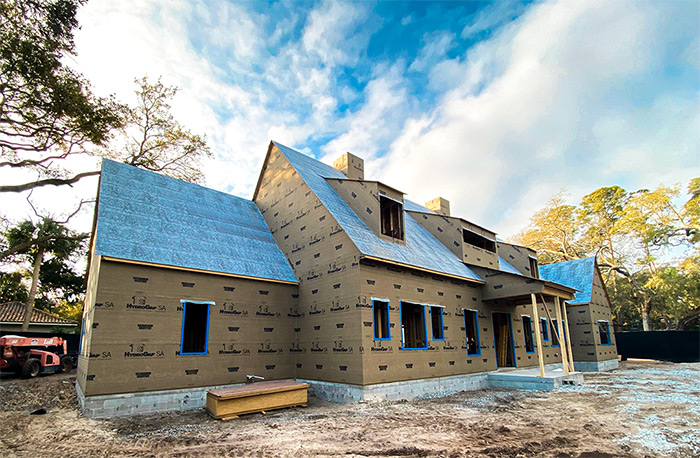 February 7, 2023
Wolf Home Products, an innovator and leader in the building products industry, has announced a partnership with Benjamin Obdyke Inc., a supplier of building envelope protection systems, to distribute its roof and wall systems in select U.S. locations. Benjamin Obdyke has been a pioneer for innovation in building envelope systems and the manufacturing of high-quality home products since 1868. 
Wolf Home Products will be a full line distributor of Benjamin Obdyke wall systems, including: 
HydroGap Drainable Housewrap 

HydroGap SA 

Cedar Breather Ventilated Underlayment 

InvisiWrap 

Slicker Rainscreen 

Flat Wrap Housewrap 

All accessory pieces 
Wolf will exclusively distribute the wall systems out of its York facility to select states, which include Connecticut, New York, New Jersey, Pennsylvania, Delaware, Maryland, Virginia, North Carolina, Ohio and Kentucky. 
"We strive to deliver high-quality home building products to the markets we serve, ensuring dealers have access to products that meet a variety of budgets and design preferences," said Jeremy Sellers, senior vice president of building product sales at Wolf Home Products. "We're thrilled to be partnering with Benjamin Obdyke, as it allows us to broaden our offering to include high performing, durable exterior systems that maximize the value of a building structure." 
Introducing Benjamin Obdyke's wall systems to Wolf Home Products' line of building products bolsters the wide range of high-quality, innovative offerings, forming an extensive, one-stop- shop portfolio for its network of dealers. 
"The new partnership between Wolf and Benjamin Obdyke will greatly expand access to our high-performance building envelope products," said Joe Holcombe, director of sales for Benjamin Obdyke. "Together, our companies focus on educating the market on ways to build better homes. It's an ideal partnership to grow awareness and availability in the Mid-Atlantic market."