Wood-Mode Celebrates Anniversary with Sustainable Manufacturing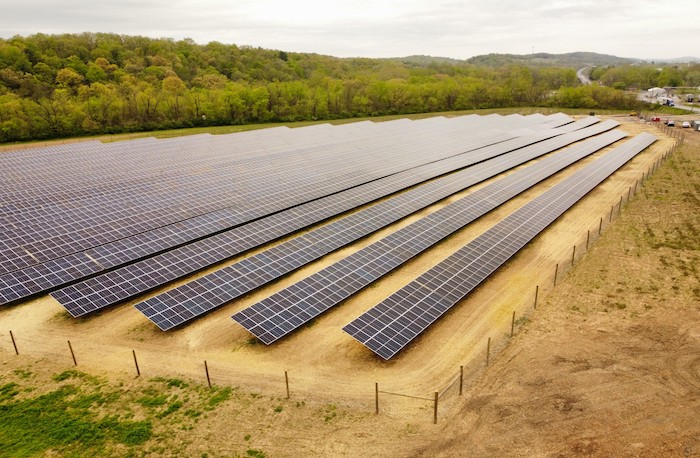 September 3, 2023
Since re-opening its doors under new ownership and leadership in 2019, Wood-Mode Custom Cabinetry has undergone noticeable change. But one thing has always been constant – the company's commitment to responsible manufacturing and advancements in sustainability.
Today, as the company rounds its fourth anniversary, this dedication to sound environmental practices is marked by significant investments in solar power, energy-efficient manufacturing, and low-waste product development.
"The Wood-Mode legacy was built with great respect for the environment," says Rod Hunter, general manager. "We've taken that belief and amplified it to meet and, in some cases, even exceed today's standards for energy efficient manufacturing. The enhancements we've made enable us to reduce overall emissions, conserve resources, and lower operational costs. Those benefits directly translate to an improved environmental impact and allow us to transfer operational cost savings to maintain fair product pricing for our customers."
Key Wood-Mode Sustainability Initiatives
• Solar-Powered Factory Operations – Installation has just begun on an eight-acre solar array which spans the rooftop of one of the largest buildings in Wood-Mode's one-million-square foot manufacturing campus. This is the second array to power the facility. It joins a 16-acre, ground- mounted solar array (above) located a quarter-mile from the factory which was completed earlier this year. Combined, these two systems will provide up to 80% of all electrical needs factory-wide.
• Energy-Efficient HVAC System – The company's HVAC system has been overhauled with the integration of an energy-efficient boiler designed to improve operational efficiency by 90%.
• High-Yield Production Equipment – A suite of high-yield, energy-efficient manufacturing equipment has been installed to minimize waste and optimize use of raw materials including: a tall press, Fletcher machine, Heisman sander, Raimann multi-blade rip saw, a multi-load panel saw and double-end tennoner.
• Sustainable Craftsmanship – All lumber is sourced from local and regional vendors using responsible forestry management practices and each board is processed to ensure maximum yield and minimal waste. Even sawdust and wood scrap are ground into particles which are then sold to nearby farms for animal bedding, further contributing to the full use of materials.
"Sustainability is a key pillar in our current business model, a strategy we've coined, 'The 5 Keys to Crafting Success.' It's a core area of importance to our dealers and customers and we will continue to build on these developments as Wood-Mode continues to evolve," said Hunter.
Wood-Mode is certified by the Kitchen Cabinet Manufacturers Association (KCMA) for meeting the standards of its stringent Environmental Stewardship Program including compliance with air quality, product resource management, environmental stewardship, and community relations.