Wood-Mode Charts Path to Success in 2023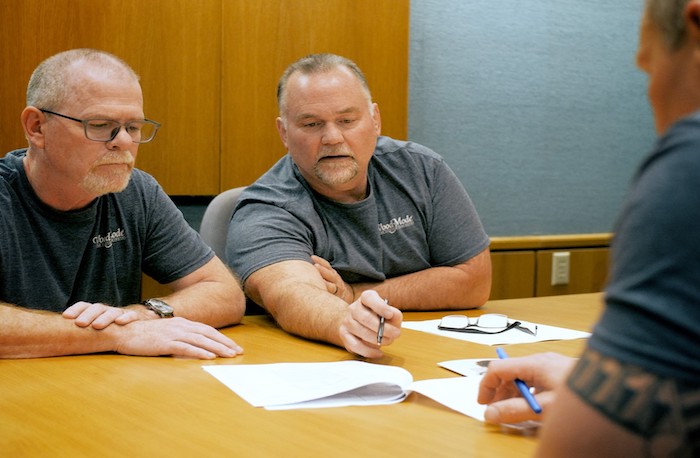 April 30, 2023
In early 2022, Wood-Mode Fine Custom Cabinetry announced its Focus Forward program, an 18-month initiative that represented one of the largest strategic financial investments in the company's history. Backed by more than $10 million in funding, the Focus Forward Initiative included factory improvements, production equipment upgrades, new cabinet styles, and enhanced dealer marketing support programs.
With Focus Forward initiatives established and ongoing across company operations, product development and sales channels, Wood-Mode is now setting its sights on the next 18 months using The 5 Keys to Success as its path forward.
"We pay close attention to feedback from our network of dealers, and monitoring programs that paint the best pathway to success," said Rod Hunter, Wood-Mode general manager. "As Focus Forward rolled out over the past year and a half, it became very clear that the areas that had the most impact on the success of our dealers, reps and Wood-Mode as a company are inspiration, innovation, craftsmanship, collaboration, and sustainability. Therefore, we have established those areas as the core pillars around which to base all dealer initiatives, market activities and business decisions in the coming years."
Wood-Mode has already began living out the 5 Keys through several initiatives headlining 2023:
• INSPIRATION. Inspiration is an ongoing process, not a one-time event. Wood-Mode strives to inspire a life of beauty in its dealers, designers and customers. This means through marketing channels, events and product development, the company seeks to inspire designers and customers as they start or continue their design journey.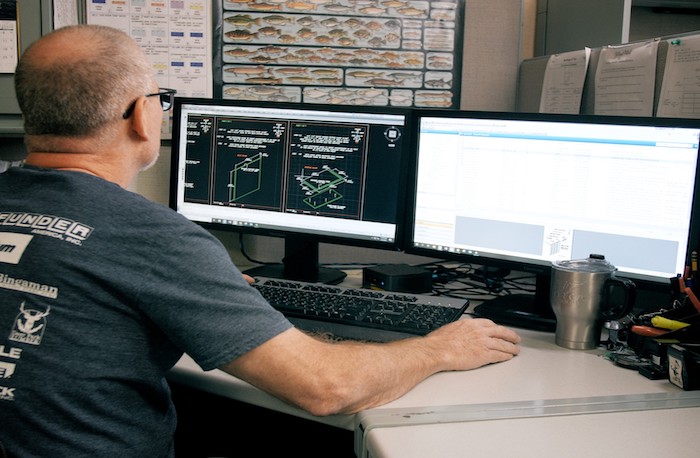 • INNOVATION. Innovation is about more than products; it is a way of doing business. Wood-Mode is building a culture of innovation that finds new ways forward. Wood-Mode has been a constant leader in setting the pace for new products and designs in North America. This means keeping a close eye on global market trends and an ear to the ground on regional dealer needs and customer requests.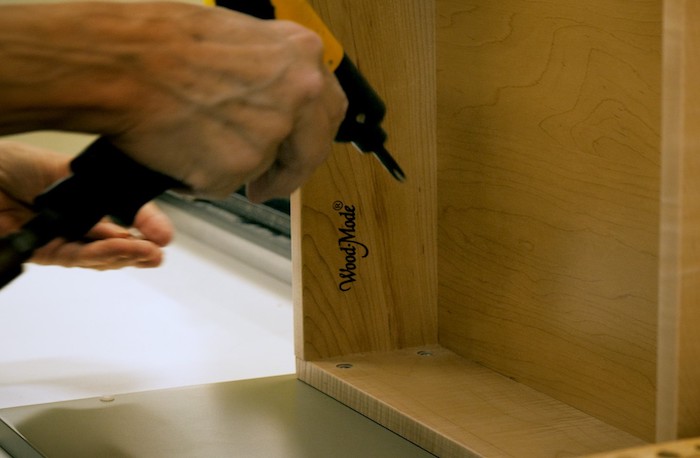 • CRAFTSMANSHIP. There's no substitute for experience, and it shows. The Wood-Mode brand stands for time-tested, time-proven and time-honored craftsmanship – a hallmark that will continue throughout its future. Wood-Mode is proud to employ nearly 600 employees at its Kreamer, Pa.-based facility. In many cases, Wood-Mode team members are second or third generation employees with decades of experience.
• COLLABORATION. Wood-Mode recognizes – and celebrates – that it is part of a larger family that extends from the factory, reps, dealers, suppliers and support staff all the way through to its customers. Wood-Mode believes it is made better through embracing this collaborative effort and the creativity and solutions that naturally emerge from it. A recent example of this collaborative spirit was The New American Home 2023 which premiered at KBIS/IBS in January. This luxury home with cabinetry in almost every room was completed in only 12 months. Meeting this rigorous timetable amid nationwide labor, material and supply chain shortages was due in large part to a hand-in-hand collaboration between Wood-Mode leadership, engineers as well as the builder and designer.
• SUSTAINABILITY. Wood-Mode was living out sustainable practices decades before "green" became a trending word. It's something that the company wholeheartedly believes in. Current initiatives include:
– A new boiler installed in 2022 translates to significant reductions in energy usage for heating and cooling.
– Installation is nearly complete of a 16-acre solar array located adjacent to th efactory that will power 100% of two main buildings.
– Later this year, an even larger solar array will be installed across the rooftop of Wood-Mode's one million-square-foot facility. Combined, these two arrays will provide 80% of all electrical needs factory wide.