World Demand for Cabinets to Reach $64 Billion in 2018
---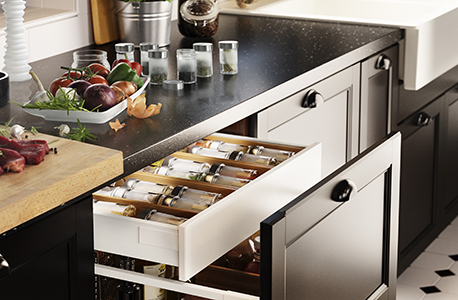 March 5, 2015
Global demand for cabinets is projected to reach $64 billion in 2018 on advances of 5.5 percent per year, according to World Cabinets, a new study from The Freedonia Group, Inc., a Cleveland-based industry market research firm.


Increases will be driven primarily by robust growth in developing regions, as cabinets increase their market penetration in residential markets at the expense of other storage options, such as freestanding furniture and shelves. An additional boost for cabinets will come from a recovery in demand in developed countries, where building construction was depressed as many countries faced economic downturns.
The United States see strong increases in demand through the forecast period. Following the collapse in U.S. housing construction that began in 2006, cabinet demand declined for several years. 


According to analyst Mariel Behnke, "A recovery in building construction spending, particularly in the residential market, will boost US cabinet demand to $16 billion in 2018."
In addition to stronger construction activity, interest in more expansive kitchen and bathroom designs will boost unit demand for cabinets in the U.S., while rising interest in premium features and finishes will support value growth.
Cabinet sales in the Asia/Pacific region, the largest regional consumer, are expected to reach $20 billion in 2018, nearly one-third of the global total. The Asia/Pacific region will also see the fastest regional growth, at 7.3 percent per annum through 2018, fueled by rapid demand growth in developing countries, primarily China and India. China is expected to continue to see the fastest increases in cabinet demand of any country, surpassing Japan to become the second largest global cabinet market. Rapid growth in installations of cabinets in new and existing homes, as well as in nonresidential buildings, will support the robust demand growth in China.
Western Europe, the largest regional market for cabinets in 2013, is expected to recover from the declines suffered during the economic recession, with cabinet sales reaching $17.5 billion in 2018. However, by that year it will be surpassed by both the Asia/Pacific region and North America, which can expect more rapid growth. Western Europe's intensive cabinet use and continued interest in high-end features will support the recovery in demand in spite of expected stagnating housing completions in some countries.