Behind the Products We Know: Sustainable Options
---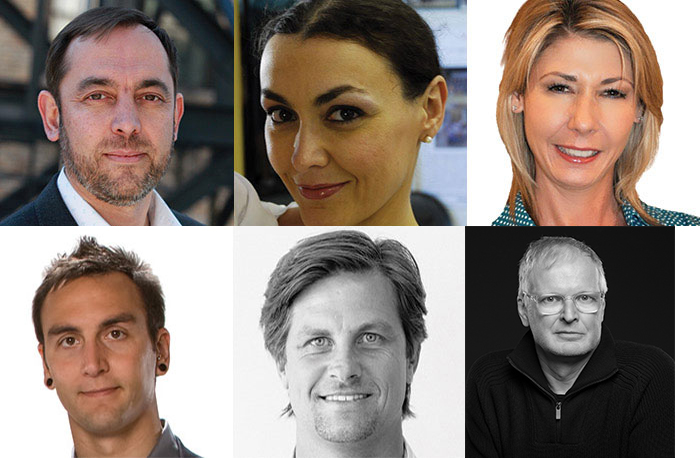 June 18, 2018
There are many simple ways a designer can help the environment. By choosing eco-friendly, energy- and water-saving, repurposed or recycled products, they can ensure their design has a lesser impact on the earth. Thankfully, manufacturers are automatically instilling these values into the new products they are releasing today, helping encourage remodelers and their clients to go green.
KBB spoke with several of these nature-loving manufacturers to find out more about their inspirations, their goals and their hopes for a more environmentally-friendly future.
The Job Description
"In my position, I see firsthand how a concept can inspire our design team to keep dreaming of and bringing to life simple innovations that offer profound benefits to our consumers."
– Graham Sadtler, director of industrial design at Bosch
"As a designer, my role is to find inspiration in the world around me – in everything from interior design styles to architecture – and to continue to push the needle in new product development. My end goal is to create innovative new products that offer tangible benefits to consumers, that will improve their lives and offer appealing style they will enjoy having in their homes."
-Jean-Jacques L'Henaff, vice president of design, LIXIL Americas
"It's a continual balancing act of staying connected with our marketing department while also working with production teams and translating the information from our reps into fresh product concepts that inspire new design directions. It's a yin and yang of creative input and output contrasted with the limitations of what is possible and profitable."
– Steve Schrenk, digital media director and design consultant, Vetrazzo

"I work as a collaborative design partner for Duravit and specialize mainly in furniture design; I've also designed the L-Cube line and presented Duravit's c-bonded technology to enhance and simplify the bathroom furniture experience."
-Christian Werner, design partner, Duravit
"Designing tile is both a fun and stimulating job, especially today where the industry technology really offers almost everything. Our products are now so realistic that you can hardly see the difference between a real piece of marble, stone or wood and a high-end porcelain tile. Moreover, with tile, you can even correct what nature cannot improve."
-Laura Grilli, senior product development manager, Daltile Corp.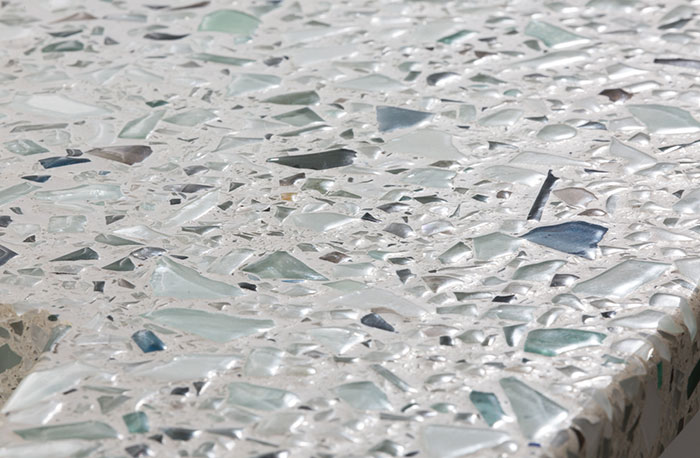 Made from an artistic blend of recycled glass, Vetrazzo's new Sea Pearl finish has the look and feel of a beach glass jewel. It has the texture of a worn piece of sea glass but with an opalescent quality of a pearl, like bubbles rising to the surface of sand under the surf.
Going Green
"Sustainability has been part of our company's DNA since Robert Bosch founded the company more than 130 years ago. Our commitment to the environment – from green manufacturing to efficient appliance performance and even recycling our product when the lifecycle is over – helps distinguish us as a brand that exceeds energy- and water-efficiency standards."
-Sadtler, Bosch
"Most of our design work centers around the delivery and experience of water. Designing products that conserve this essential and finite resource while still offering superb performance for the user is among our design team's most important goals."
–L'Henaff, LIXIL Americas
"The palpable reality of our species' consumption of raw materials and the byproducts in the manufacturing and packaging of goods is visible around me every day. Nothing ruins a surf session more than seeing garbage on the beach and in the water. I want to inspire a shift in the approach to how we view materials used in products."
-Schrenk, Vetrazzo
"When we discuss sustainability in the bathroom, we're not only talking about the kind of material but also the durability and life cycle of the product. As the bathroom has an average lifetime of 15 to 20 years, the durability of material is undeniably essential. It's easy to replace a sofa or a table. It's considerably more difficult to replace bathroom furnishings when you become tired of them – which is why I try to make every design timeless and crafted – something that evades the typical lifespan of trends and limits product turnover and waste."
-Werner, Duravit
"There are not only aesthetic benefits of tile when compared to natural stone and other floorcovering material, but there are also environmental, technical and practical ones as well. Tile is 100 percent free of any harmful chemicals, and it's developed from natural materials and returns to those natural materials without any harmful effects while it's in our homes or when it's disposed."
-Grilli, Daltile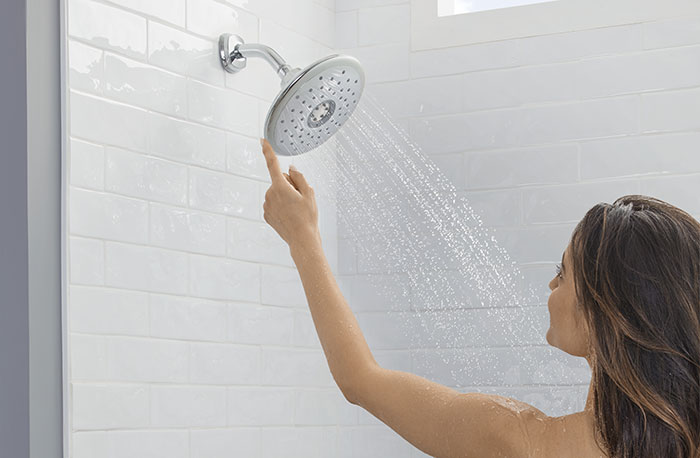 The Spectra+ Touch showerhead from American Standard features industry-first technology that allows the user to change spray patterns with the simple touch of a finger on the outside ring of the fixture itself. This showerhead is offered in a standard 2.5 gpm model or a water-saving 1.8 gpm option that is WaterSense certified and CalGreen compliant.
Challenges of the Process
"Some might call it obsessive, but for us, never resting our laurels is pivotal when it comes to helping homeowners enjoy life in the kitchen – from the food you share and the memories you make, to the products you rely on to deliver these experiences. While this is a constantly evolving job that requires daily attention to detail, design trends and consumer insights, it's also something we love most about what we do."
-Sadtler, Bosch
"Our product line must offer both attractive styling and functional performance. It can be a challenge to design new products that enhance the environment of the kitchen or bathroom while also serving a practical purpose."
-L'Henaff, LIXIL Americas
"As I'm sure the readers of KBB can attest, budget challenges always demand some creative sacrifice, and finding solutions can add delays and bottlenecks in an otherwise streamlined, efficient process."
– Schrenk, Vetrazzo
"It's a challenge to master the balance between beauty and function. The majority of the market wants a well-crafted design at a reasonable price that isn't too out there. This means that as a designer, you may have to take it down a few notches. But at the same time, you can't let yourself start to fall into the mundane. There's a fine line between banality and finesse, and that harmony is always a challenge to find and reproduce."
-Werner, Duravit
"As a designer, I'm always looking for the next big trend. It's a challenge to make sure that I don't jump on a trend too early before the market is ready for it."
-Shelly Halbert, director of product design, Dal-Tile Corp.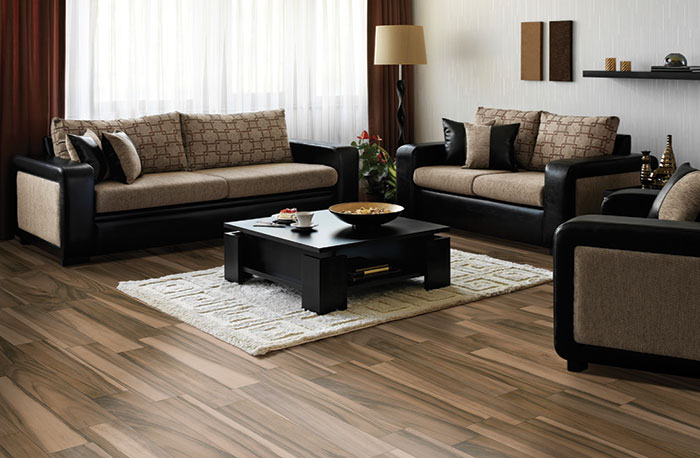 Acacia Valley from Daltile is designed to replicate the exotic visual of Acacia wood, which is often associated with high-end furniture. Because it was created with Tru-Edge technology, Acacia Valley can be installed with minimal grout joints, further enhancing the natural hardwood look.
Finding Inspiration
"The first thing our design team does when conceptualizing a new product is to go straight to the source – our customers – to conduct in-home research, observe how families interact in their kitchens and learn how we can improve functionality within the kitchen. We then take these ideas to the drawing board and allow them to inform and inspire the design of our appliances."
-Sadtler, Bosch
"My favorite way to find new inspiration is to observe and talk to people. Because the consumer journey is changing, it is important to listen to them to ensure you truly understand their needs and desires."
-L'Henaff, LIXIL Americas
"Sculptures, architecture, furniture design and time spent in nature all inform the design process. I respond to tactile elements, which in this digital age make me crave even more of that personal, physical experience."
-Schrenk, Vetrazzo
"I draw every design by hand, which helps inspire an energetic design language. I always want to create something I personally want to live with and experience everyday; something that has an instinctual, gut reaction of sophistication, simplicity, and necessity. I try to find inspiration in classic forms and shapes, and transform them into new, harmonious designs that draw out their true essence."
-Werner, Duravit
"The inspiration can come from the most unexpected places. Wherever I go, I find myself mentally transforming what I see into tiles. Travelling is an important inspiration along with art and interior design history serving as significant sources. Social media and trade shows are also very important platforms to exchange ideas as well."
–Grilli, Dal-Tile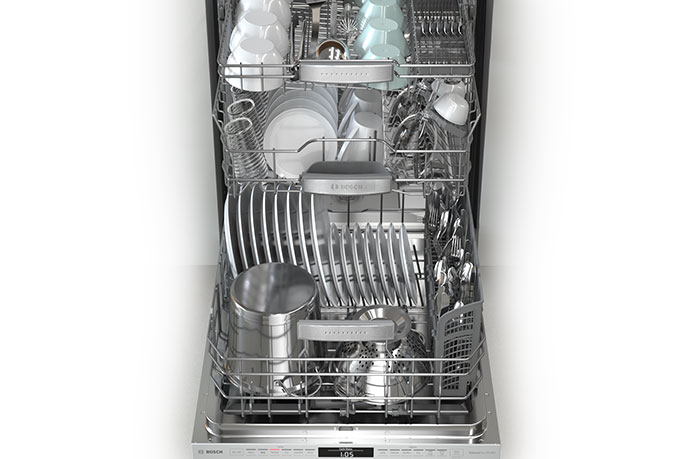 The MyWay Rack from Bosch was inspired by consumer dishwasher loading habits and offers the industry's largest third-rack loading capacity. The tiered rack offers space for large bowls/utensils and a silverware insert with foldable tines, creating more space for other items throughout the dishwasher. The tiered angle of the rack also creates space for stemware in the top rack, freeing up space for other items below.
Best Part of the Job
"After years of examining the rich consumer research that goes into developing Bosch products, the best part of my job is seeing how the final product touches the lives of Bosch owners in a way they never thought was possible. Putting a product at their fingertips that they've only ever dreamed of is what truly makes my job worthwhile."
-Sadtler, Bosch
"Getting to work with my team is my favorite part of the job. It's a privilege to work with this group of talented designers who come to our studio every day ready to develop creative and innovative new solutions to the challenges we face in our work."
–L'Henaff, LIXIL Americas
"Visiting the Vetrazzo atelier and experiencing the operation first-hand is so inspiring. Seeing all the colorful shards of recycled glass as artisans handcraft them is like peeking over the shoulder of a famous muralist or sculptor as they produce their work, it feels like a large orchestra."
-Schrenk, Vetrazzo

"I am always excited by the purpose behind a new design. I love having a hand in creating something that holds a purpose – whether that's adding beauty into a personal bathroom or adding accessibility and function into any environment. I'm always moved when clients or consumers relate to and identify with a design; my favorite aspect is being apart of an understood and timely design experience."
-Werner, Duravit
"There is never a dull moment. I'm always working on several different projects at the same time. If I'm not in the lab working on new products, I'm creating trend presentations or meeting with clients to share new products."
-Halbert, Dal-Tile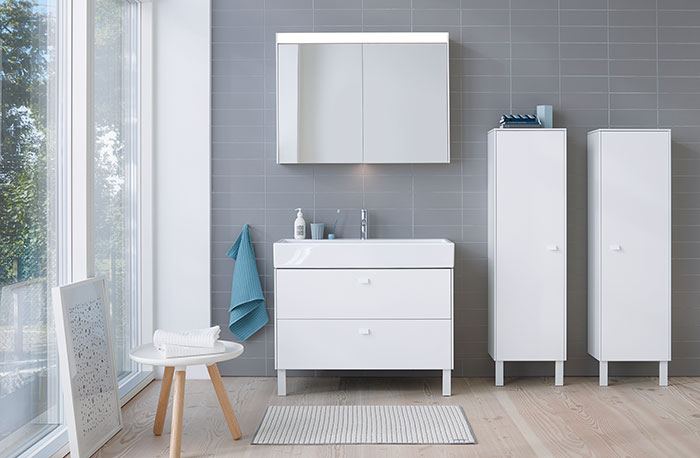 "Duravit's Brioso collection is a reference to the Italian word for 'lively.' Brioso's style is also resonant with my own – the clean lines, geometry, and elegant simplicity are all aspects of my own design style and language," said Werner. "I also enjoyed drawing in Brioso's playful, monochromatic handles on the furniture, as they're something that makes the collection stand apart from other Duravit pieces."