Continuous Learning
---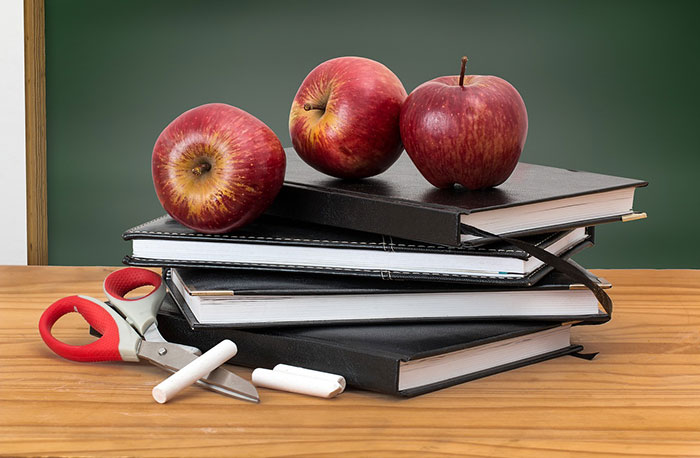 February 2, 2018
The interior design industry seems to change by the hour with the introduction of new technologies, trends and products. Thankfully there are a variety of training courses for professionals to hone their skills. KBB spoke with a few of these manufacturers that offer classes to find out more about what they teach and how to get involved.
Company: Geberit
Courses Offered:
Fitting and Maintaining Wall-Hung Sanitary Ware
Installing Supply and Drainage Systems
Embedding Acoustics into Design
Designing Drainage without Compromise
Pressfitting Water Supply Systems
Understanding Siphonic Rainwater Systems
Creating the Ideal Washroom Environment with Touch-Free Systems
Why They Do It
"Using any product as a professional – especially those that potentially affect human behavior – is a huge responsibility that carries intellectual, financial and professional implications," said Ronn Jefferson, Geberit product manager – residential. "It is our responsibility to give professionals the tools they need."
Trainees take part in hands-on training at the Geberit North America Training Center.

Where to Take Classes
– Online (Self-Paced) at AEC Daily, a free continuing education site
– Face-to-face at the Geberit North America Training Center in Des Plaines, Ill.


Why You Should Do It
"The difference between just using a tool and knowing how to properly use it and interpret the results is what separates amateurs from professionals," said Jefferson. "Professional training courses help bridge than gap."
Company: Sub-Zero/Wolf

Courses Offered:

Modern Cooking Technologies for the Luxury Client
Design Professionals Forecast Luxury Kitchen Trends
Luxury Kitchen Specification for Aging in Place
Luxury Kitchen Ventilation: Healthy Indoor Air with Style
Luxury Outdoor Kitchens: Design, Specify, Install and Use
Specifying Luxury Kitchens in Small Spaces
Specifying for the Minimalist Luxury Kitchen

Why They Do It
"Sub-Zero and Wolf is a global company and with that comes a large network of trade, distributor, dealer and showroom relationships, so it's important that we train and guide our network consistently," said Andy Garcia, corporate manager of learning and development for Sub-Zero and Wolf.
Where to Take Classes
– Online and free through the Hanley Wood University online learning program
– In-person at the Westye F. Bakke Center in Madison, Wisc.
Why You Should Do It
"The Bakke Center is the main hub for all of our trainings and offers the opportunity to experience our brands coming to life through designer demonstration kitchens, a living kitchen showroom and an auditorium," said Garcia. "Last year we also opened the Harvest Haven barn, where our Sub-Zero and Wolf chef's grow fresh produce that is used to feed the more than 1,500 visitors of the trainings throughout the year. The barn is a reflection of the foundation of Sub-Zero and Wolf and is a great way for trainees to really taste, touch, see and feel the culture of our company."
This renovated 100-year-old barn across the street from the Sub-Zero plant is where the company provides ongoing product education. It includes a primary kitchen, demo kitchens, a full bar, a conference room and a root cellar, as well spacious gardens.

Company: Delta Faucet
Courses Offered:
 Water Delivery Solutions for Green Building
The Evolution of Shower Systems: Creating a Spa-Like Experience
ADA Compliant Plumbing Products for Accessible Kitchens and Baths
Innovative Water Delivery Solutions for Today's Kitchen Designs
Bathroom Design Trends & Water Delivery Solutions
Residential Plumbing 101: Sinks, Tubs and Showers
Why They Do It
"We want to help our professionals learn more about the solutions faucets can offer in different situations," said Mary Ahlbrand, channel manager at Delta Faucet. "By offering professional CEU courses, we can provide that knowledge while helping them obtain their certification credits."

Where to Take Classes

– Online at https://www.deltafaucet.com/for-professionals/training
– In person at the Indianapolis, Ind. Headquarters
Why You Should Do It
"The courses provide additional insights on topics being offered," said Ahlbrand. "For example, in our Plumbing 101 course we walk through the basics of plumbing from drainage to faucet and sink types to the different technologies that are available on faucets today. Training courses can expand your knowledge on a variety of subjects."