Cool Coverings
---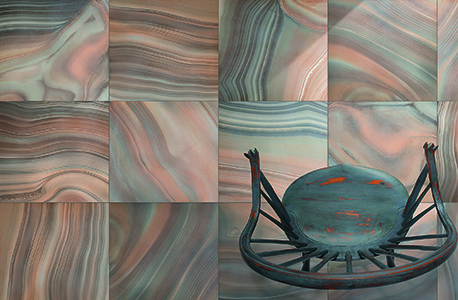 April 20, 2015
                   Astra from La Fabbrica – a veining of agate onto porcelain stoneware
Coverings 2015, the largest tile and stone exhibition in North America, took place last week at the Orange County Convention Center in Orlando from April 14-17. The show featured more than 1,000 exhibitors representing more than 40 countries, and attendees included distributors, retailers, fabricators, contractors, architects, designers, builders/real estate developers, manufacturers and suppliers and media. 

The biggest trends noted during the show include geometrics, texture, linen and wood looks and ultra-thin tiles.
Click here to see a gallery of Coverings 2015 products.
In addition to the variety of exhibitors showing the latest trends in tile and stone, Coverings 2015 offered more than 75 educational sessions on business tactics and best practices relevant to the industry. A variety of tile and stone projects were also recognized as part of the annual Coverings Installation & Design (CID)
Awards, a program that honors outstanding design and installation of tile and stone in residential, commercial, sustainable and international projects. A panel of notable editors and leading designers evaluated the submissions, which were judged based on execution, original usage and overall design and purpose.

Winner, Residential Stone Design for Tripartite House. Designed by Intexure Architects

Winner, Residential Stone Installation for a Private Residence. Installed by Rockford Tile Contractors

Winner, Residential Tile Design for Chastain Park Master Bathroom Renovation. Designed by Rabaut Design Associates