Designing the Dream Bath
---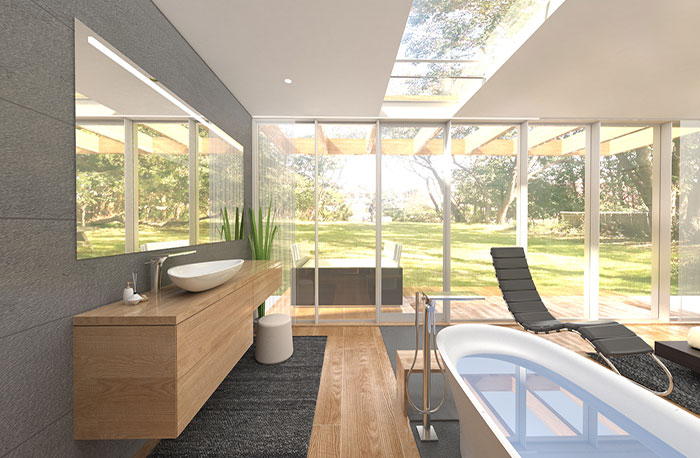 October 27, 2016
Duravit has announced the winners of its fourth-annual Designer Dream Bath Competition, which recognizes the works of architects and designers who demonstrated a good eye for bathroom design.
View a gallery of the winners here.
The winner of the Unbuilt project category, Eduardo Lam of Atlanta-based ASD | SKY, will receive $10,000 in Duravit products to meet his design goals. In the Built project category, Bronwyn Breitner & Luigi Ciaccia of Brooklyn, N.Y.-based 590BC, LLC, will receive $5,000 of Duravit products. Honorable mentions were also selected in both categories: Wayne Turett of New York, N.Y.-based Wayne Turett and Brooklyn, N.Y.-based Oliver Valle in the Unbuilt category and Melinda O'Connor of Philadelphia- based Melinda Kelson O'Connor Designs in the Built Category.
The Unbuilt project category challenged designers to reimagine their own bathroom using a range of Duravit's top collections and design solutions, including the Darling New vanity, P3 Comforts and ME by Starck. Participating designers used images and floor plans of their existing bathroom, along with renderings to convey how Duravit could improve each space. The Built category asked designers to share a recently completed project that highlighted Duravit.
This year's judging panel included Michelle Brunner (Luxe), Parker Larson   (Architectural Digest), Susan Szenasy (Metropolis), Vanessa Deleon (Vanessa Deleon Associates) and Abby Bullard (Stonehill Taylor).
In speaking with KBB, the judges noted their appreciation with how the winning designs used Duravit products not just to enhance their bathrooms but also to serve as design solutions in the spaces.