Exploring Surfaces
---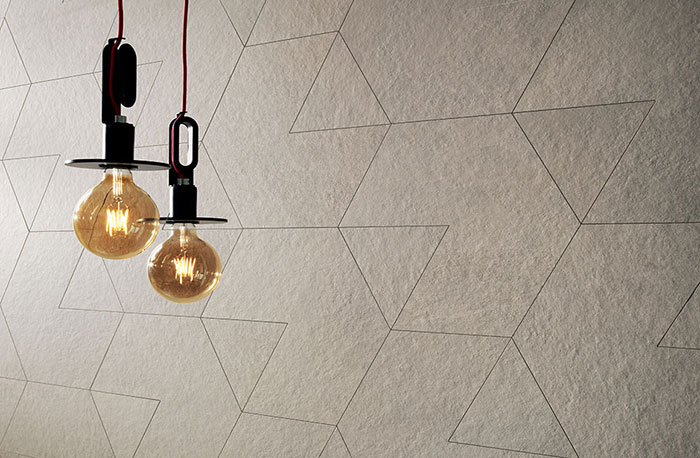 October 9, 2017
Above: Waterfall Slimtech from Lea Ceramiche
Cersaie 2017, the international exhibition of ceramic tile and bathroom furnishings in Bologna, Italy, recently hosted 111,604 visitors from all over the world who sought out the latest in bathroom trends. With a total exhibition space of 1.6 million square feet, Cersaie held 869 exhibitors, including 323 foreign companies from 41 different countries.
With so many attendees from various places, the show always exhibits coming global trends in the industry. Here were the most prominent that were seen.
View a gallery of products HERE.
Textural Character
As technology evolves, manufacturers are getting more creative and accurate at replicating different materials in tile, particularly fabric. Ceramica Sant'Agostino enforces this trend with its introduction of the TAILORART collection.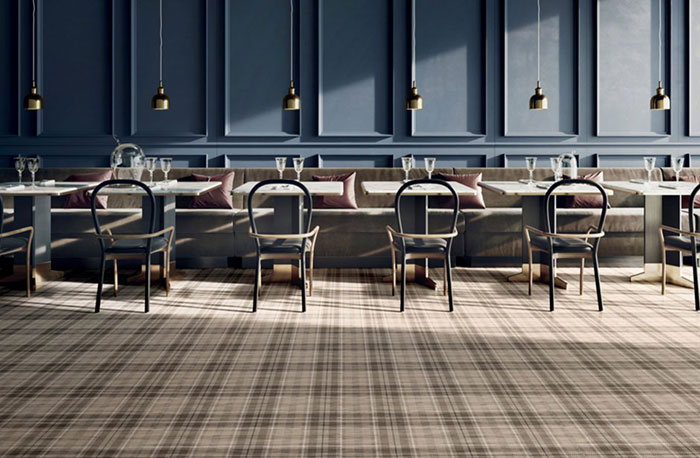 Tailorart Collection from Ceramica Sant'Agostino
Wood References
As wood continues to be an inspiration for the tile industry, companies have added their own style and used new production methods to replicate exotic and rare hardwoods. Del Conca's Gran Paradiso, which melds the look of different hardwoods in geometric shapes, is shown here.
                                                           Gran Paradiso from Del Conco
Blue and Black
Black with a matte finish made a statement this year, while the former marine shades of blue now also come in both vibrant and dusty colors. The Arte Pura glazed stoneware collection from Refin Ceramiche also combines the look and texture of clay and fabric fiber with this blue tone.

                                                              Arte Pura from Refin Ceramiche

Industrial Chic
This trend continues with new innovations, including the use of concrete, metal, plaster and resin. Inspired by the idea that a wall is like a book to be opened, the ARCHEOLOGIE collection by Franco Guerzoni for Ceramiche d'Italia uses several filmy coatings and painting-over effects to make an artistic surface.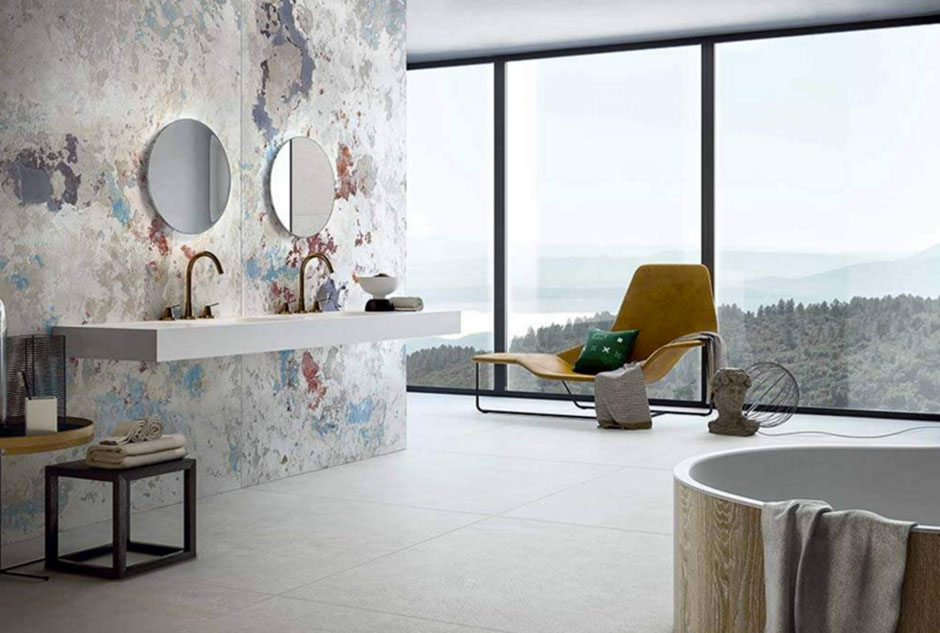 ARCHEOLOGIE Collection by Ceramiche d'Italia
Marble Looks
Digital printing has allowed manufacturers to make marble-look porcelain tile that is difficult to distinguish from the real stone. MEGA from Italgranite is a porcelain stoneware slab that boasts parallel vein patterns and subtle variations, just like in marble.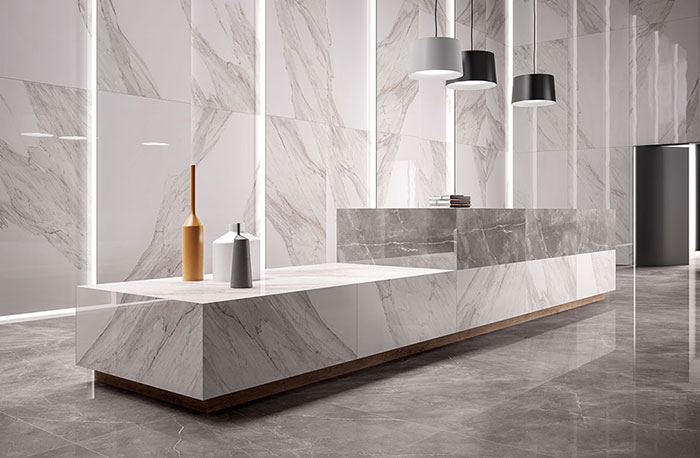 MEGA from Italgranite