Insider's Look at the Bath, Kitchen and Tile Center
---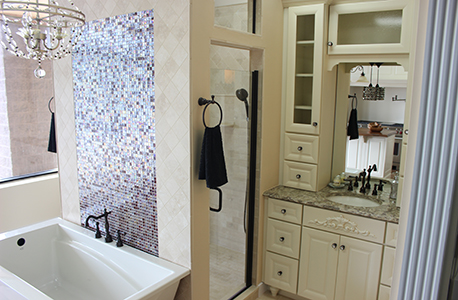 July 27, 2015
When the owners of the Bath, Kitchen and Tile Center decided to open a fourth location for their showroom, they began with the most important decision: where.
"We officially opened at the start of 2015 with a completed showroom, but we seemed to be getting customers the second we had a lease and put up an 'Opening Soon' sign in August 2014," said Lance Lundy, marketing administrator for the Bath, Kitchen and Tile Center.
This attention came as a result of a strategic locale in Bel Air, Md., in a high-volume shopping center that was already seeing fast growth. Located off I-95 in the southern part of the city, the owners knew the location would be convenient for clients traveling throughout the region. This location also marked the company's first location outside of Delaware; the other three locations are in Wilmington, Newark and Lewes.
With the setting in place and customers already calling, the team put together a floorplan that would best serve the potential client. Although this was a smaller space than the other locations, the designers made this an advantage by showing how to elegantly fit products into tight rooms.
"When designing all of our showrooms, we want to do our best at creating a display that looks like it can fit right into your house, while being creative with some of the modern trends," said Lundy. "This will be thought provoking toward someone in the beginning stages of a remodeling project. We are also mindful to show off all of the products we offer, from different countertop materials to different levels (builder to custom) of products."
In the displays, the showroom boasts the best in cabinetry, vanities, countertops, appliances, hardware, sinks and faucets, tile and then smaller details like spice racks and towel bars. The showroom also has a selection center with products not necessarily displayed in context.
"We have always taken pride in the variety we offer, and that is highlighted in our showroom," added Lundy.