A Look Inside the 2018 Kips Bay Decorator Show House
---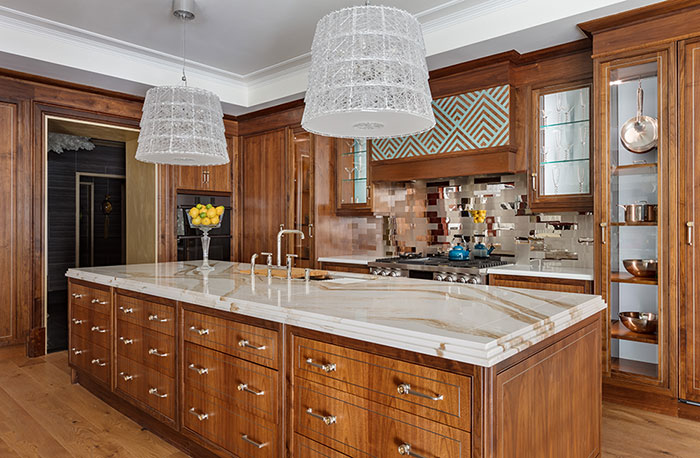 May 31, 2018
The Kips Bay Decorator Show House has landed in the Upper East Side of Manhattan and claimed the 110 East 76th Street as its 2018 location. The show house is visited by 15,000 people each year and benefits the Kips Bay Boys & Girls Club, which offers imperative after-school and enrichment programs for more than 10,000 youth.
"The 2018 Kips Bay Decorator Show House is exactly the kind of space our renowned team of designers needs," said Bunny Williams, show house chair and New York-based interior designer. "It's the perfect landscape for transformation, and we are eager to share it with the public and designers alike to raise essential funding for New York City's youth."
View the Kips Bay 2018 kitchen and baths HERE.
The townhouse, which is currently on the market for $51 million, is comprised of seven sprawling levels with a winding staircase connecting each level. At 15,000 square feet, the home includes tall ceilings and an abundance of windows for a light and airy feel. For this event, 22 leading interior designers were called on to transform individual rooms before opening to the public for viewing.
"Our goal was to create a space to fit the personality of this impressive townhouse setting," said Clive Christian of Dundee, U.K.-based Clive Christian Interiors, who designed the kitchen. "In our minds, this had to be a kitchen that was both functional and elegant-perfect for entertaining. Our style offers the perfect blend of contemporary aesthetic with British craftsmanship. Glass cabinets, a mirrored backsplash and crystal chandeliers were incorporated in the design to add movement and light into the space, as well as add reflection indoors from the large outdoor terrace."
Pops of color were incorporated into the kitchen with aqua leather cabinetry interiors and dyed veneer marquetry artwork above the hearth. State-of-the-art appliances and functional storage complete the space, creating a dream kitchen for the ultimate entertainer, busy family or professional chef.
For the master bath, designer Marcia Tucker of Greenwich, Conn.-based Marcia Tucker Interiors designed the space to be a peaceful sanctuary that offers escape from the distractions of daily life.
"In the bath, I love the combination of all the products but especially how the rose-gold fixture blends in so beautifully with all the elements," she said.