NKBA Aims to Raise $1 Million to Assist Members Affected by Hurricane Harvey
---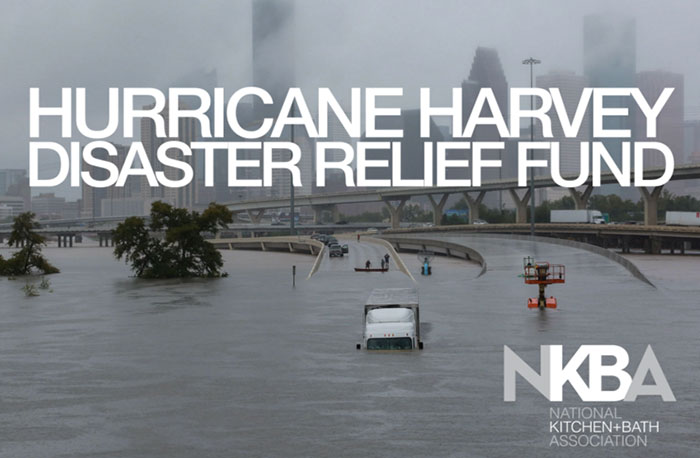 August 31, 2017
Hurricane Harvey has already caused billions of dollars in damage, displaced tens of thousands of people, and left a path of destruction in Southeastern Texas, Louisiana and the Gulf Coast region that will be felt for years to come.
Many members of the National Kitchen & Bath Association (NKBA) have been impacted. To help ease some of the burden of rebuilding that will be borne by its membership, the association has established a disaster relief fund.
"The NKBA knows how devastating the effects of this record-breaking disaster will be for many of our members, and we are proud to be able to help them offset some of the costs of getting back to business," said Bill Darcy, Chief Executive Officer of NKBA. "We encourage all our members to contribute in this unprecedented time of need."
The association's goal is to raise $1 million — with NKBA matching donations up to $500,000 — that will aid its members in the affected areas. Donations will go directly to helping these members get their businesses, livelihoods and lives back on track. Any funds not utilized by member companies or individuals will be distributed to general relief agencies to assist the broader community.
Requests for help will be kept confidential, and members may use funds to help clean up flood damage, restore showrooms, replace inventory, repair equipment or otherwise recover from this devastating disaster. To donate: https://forms.nkba.org/harvey-relief/