Reaching the Younger Generations
---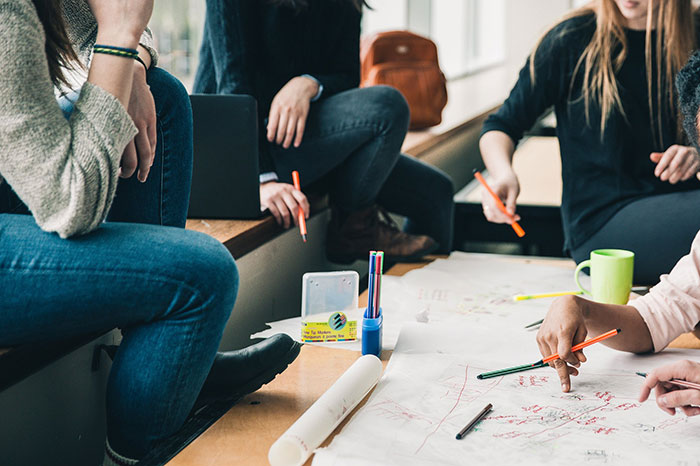 March 2, 2018
One of the most complexing questions firms and manufacturers are facing now is how to help upcoming generations succeed in a design career. Brought up on technology and living in a fast-paced society, millennials offer a new type of skill set and level of professionalism for the industry.
To attract people in this generation, companies now offer a variety of ways to sharpen their skills and prepare them for a career in interior design. KBB magazine spoke with several organizations and businesses to find out how millennials can get involved.
Feras Irika, director of design and marketing for Lunada Bay Tile and a national instructor on color, design and trends
Continuing Education
"Young designers are the future of our industry," said Feras Irikat, director of design and marketing for Lunada Bay Tile and a national instructor on color, design and trends. "They are also in a magical place in their career where the possibilities are endless. By providing information, we are helping to play a small part in the future of our industry."
Lunada Bay Tile works with Irikat to provide Color Theory and Design Trends 101 classes to millennial designers. There are no prerequisites, and the classes are open to any level. Lunada Bay Tile hosts these classes at architecture and design studios across the country; at various ASID, IIDA and design industry events; and through webinars.
"One of the biggest benefits of continuing education is that it can improve one's skills in a current job or help gain new skills in preparation for a career or a career change," said Irikat. "From a company perspective, offering these classes is also a great way to give back to the design community and help expand reach."
                                The winners of the 11th Cosentino Design Challenge 
Competitions
Several companies also offer contests and award programs for students. One of these is the Cosentino Design Challenge, which collaborates with 24 schools and universities worldwide.
"Design and architecture students are the future designers and architects. It is key for Cosentino to reach out to these individuals and support them in this period of their training as they experiment and learn," said Vanessa Feo Kutch, head of international communications for Cosentino Group. "Our aim is that when they finally exercise their future professions, they will have an in-depth understanding of Cosentino's surfaces."
Students are often encouraged to use their imagination when they enter these competitions. This is especially true for the Sub-Zero and Wolf Kitchen Design Contest, where student contestants design an indoor kitchen with a minimum of 175 square feet and a budget of $200,000. They are also asked to provide interesting details about the hypothetical client and any unique situations or design challenges encountered.
"A student category was introduced to bring attention to rising talent in kitchen design and to provide a way for the next generation of kitchen design professionals to be recognized for their work," said Carrie Perkins, trade marketing manager for Sub-Zero Group, Inc.
The Sherwin-Williams Student Design Competition also gives students a chance to have their designs nationally recognized. In addition to being honored by an esteemed judging panel, the competition awards cash prizes up to $2,500, as well as $1,000 for the first-place winner's design school.
"These students are responsible for continuing to create excellence in the design industry and can face a lot of pressures during their education," said Sue Wadden, director of color marketing at Sherwin-Williams. "Our hope is to provide tools and support to help students as they transition to the professional workforce."
Winning residence entry for the Sherwin-Williams Student Design Competition from Regan Adair of the Fashion Institute of Technology in New York City

Invested Education
Some of the most rewarding experiences for a student happen in the classroom.  The Wilsonart Challenges Student Chair Design Competition, led by Grace Jeffers, design historian and materials expert, selects one university and/or design college annually to host the year-long program.
Wilsonart provides each participating school with a grant and an unlimited supply of laminate for experimentation, underwrites the lectures and provides technical staff to work one-on-one with students as they problem solve building their design. The company then flies several outstanding students and their chairs to ICFF, where their designs are showcased.
"Participating in their program opened doors to the world of design that I'm not sure I would have otherwise experienced," said Aodh O'Donnell, a 2009 winner of the competition and a graduate of Philadelphia University. "The competition gave me a new perspective and changed the course of my career."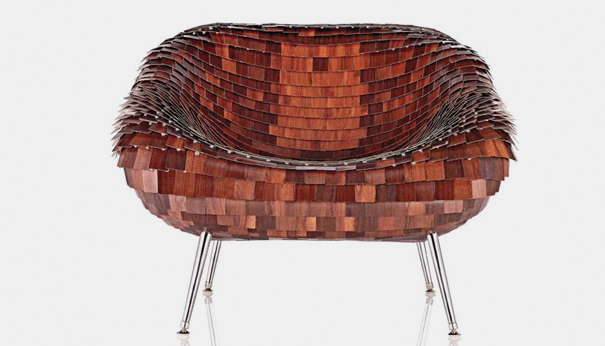 O'Donnell's winning 'Armadillo' chair for the Wilsonart competition uses strips of laminate for a unique texture. Photo Courtesy of Wilsonart

Encouraging the Trades
It is no secret that young people are not drawn to the trades like they used to be. Trade organizations are combating that attitude by teaming up with high schools and colleges and motivating students to take another look at carpentry, plumbing and more.
"Everyone thinks they need to go to a four-year college," said Scott Nelson, president of the Woodwork Career Alliance (WCA). "We've lost two generations of kids since parents and guidance counselors don't want to recognize this as a way to make a living."
The WCA is changing this outlook by meeting with schools and universities, expanding its base of participating educators and inspiring schools to start woodworking classes. Sponsors of the organization benefit WCA high school and postsecondary woodworking programs in the U.S. and Canada.
"These kids' eyes are wide open. They aren't afraid to go out and see different options," said Nelson. "We just have to get in there with guidance counselors to show students there is something else out there."