Remodeling and Relationships
---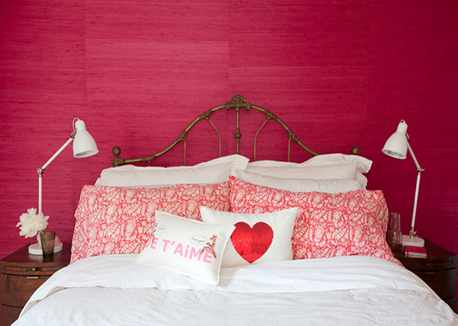 February 26, 2016
It's a well-known fact that remodeling can be stressful. In light of that, Houzz recently conducted a "Remodeling & Relationships" survey to find out how couples in particular deal with remodeling stresses. 

KBB spoke with several designers on our Editorial Advisory Board to find out their advice and tactics with this challenge.
"Designers always joke that we are 'pseudo marriage counselors,' in that oftentimes we need to bring together two disparate styles, needs and wants, while keeping the marriage/partnership intact!" said Amy Ahearn, principal of Williamsburg, Va.-based Tidewater Designs. "Another aspect is simply listening. Sometimes we are just a sounding board for all that is going awry in their lives at that moment, and being empathetic and listening patiently to their grievances goes a long way to alleviate their stress and allow the process to move forward."
Let's Call the Whole Thing Off
Seven percent think "we need couples counseling" during the remodel, and seven percent ask "how did I end up with this person?" Five percent even consider a breakup or divorce. But not every outlook is bleak – 62 percent think "we make a great team."


"I tell a couple up front that a remodel is stressful," said Toni Sabatino of Long Island, N.Y.-based Toni Sabatino Style. "I tell them to consider where they're going to live while out of commission. Proper planning alleviates stress. When the clients have different wants and needs, I ask them each what their priorities are and then we'll figure in a cost factor. Some times it is just not possible with the particulars of budget, space constraint or other issues in construction. I try to stick with the positives."
                            
Compromise (Or Negotiation) is Key
This is the number one piece of advice from those who've been through a remodel with a partner (48 percent). Agreeing on what you both want prior to starting the project (38 percent) and setting a realistic budget from the beginning come next (26 percent).
"The first tactic I do is to have couples pull pictures separately of things they like," said Christopher Grubb of Beverly Hills, Calif.-based Arch-Interiors Design Group. "When they are bringing the pictures together, as a designer I can see where their commonality is and start there. I don't think there is every compromise – call it negotiation. The goal is when you're done each of them feels like they're walking into the room they identify with. I think as a designer [you need to] really listen to their needs and to remind them that you're creating this for both of them."

The Biggest Challenges
The biggest challenge couples faced during the planning stage of their renovation was agreeing on products, materials and finishes (34 percent), followed by communicating with one another (30 percent) and agreeing on style and design (29 percent). Once the project was underway, the biggest challenges included differences in project management styles/expectations (34 percent), keeping cool/maintaining composure (32 percent), flexibility around living conditions during the project (32 percent) and communicating with each other (26 percent). 


"It really comes down to the designer's ability to represent the job well and ask the right questions," said Nar Bustamente of Carmichael, Calif.-based Nar Fine Cabinetry, who explained that he finds helpful having both genders represented on the design team. "If a female client is not resonating with me, then the female designer with me can dip into that and come in with a feminine voice to address her concerns. If we're talking and a male client gets uncomfortable, that's where I would step in and really find the place to speak to him so he's not speaking to his wife, but to me. You need to get them to direct their frustration to the designer, instead of their spouse."

         Tips:
Strike a style balance. If your client can't see eye to eye on traditional vs. contemporary, suggest browsing photos on Houzz and creating ideabooks.
Have their partner do the same. Then, they should share each other's ideabooks and look for commonalities that will establish the style for the project.
Compromise or downsize. If a client insists on tossing a partner's mounted antlers, tell them to be prepared to give up something they hold dear. Conversely, if one client is not willing to let something go, be prepared to let the other keep something his or her partner is not a fan of either.
Money matters. Money is already a major pain point for many couples. Avoid adding this stress to the remodel by agreeing on a budget up front. Research costs for materials and projects early on, and make a list of items that both partners need to approve such as wall color, kitchen appliances and electronics.