Sherwin-Williams Honors the Next Generation of Designers
---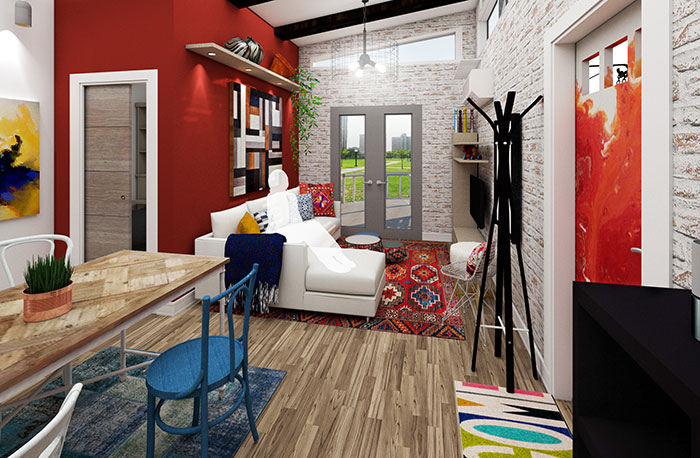 May 17, 2018
    First-Place Winner: Nia Gibbs, Ringling College of Art and Design, Sarasota, Fla.

Sherwin-Williams has announced the winners of the eighth-annual Student Design Challenge. First-, second- and third-place winners were awarded, in addition to Facebook fan favorites who were chosen by the public.
Along with national recognition, contest winners receive cash prizes up to $2,500, and the design schools attended by the first-place winners each receive $1,000 toward design programs. New York City-based designers Vanessa Deleon and Nancy Fire, as well as Sue Wadden, director of color marketing at Sherwin-Williams, judged this year's contest.
"Color is always an important factor when choosing winners, but it also is an understanding of the broader role color plays in the space," said Wadden in an interview with KBB. "I look for how students combine the different hues with other factors such as materials, shapes, light, etc., to create a certain feeling. Every entry I judged, I considered, 'How does this design make me feel? Would I want to spend time here and invite friends and family into this space?' These types of questions ultimately helped in selecting the winners."
Students across North America were challenged to create a color rendering of a residential or commercial interior space using a minimum of three Sherwin-Williams colors. Submissions included the color renderings along with project statements describing the design and its use of color.
           Second-Place Winner: Margaret Gouthro, University of Georgia, Athens, Ga.

Residential Winners
Nia Gibbs of Ringling College of Art and Design in Sarasota, Fla., won first place in the residential category. Her design of an urban, affordable housing unit incorporated earth tones accented by bright pops of color. She received second place in last year's competition.
"Every year I'm blown away by the caliber of the students' submissions in the residential category, and this year was no exception," said Wadden. "This year's winners specifically thought beyond design and color alone; instead they considered how the space will be used, which is what stood out to me most. Nia Gibb's affordable housing project rose to the top because she strategically combined bright pops of colors with earthy tones to work in a small footprint."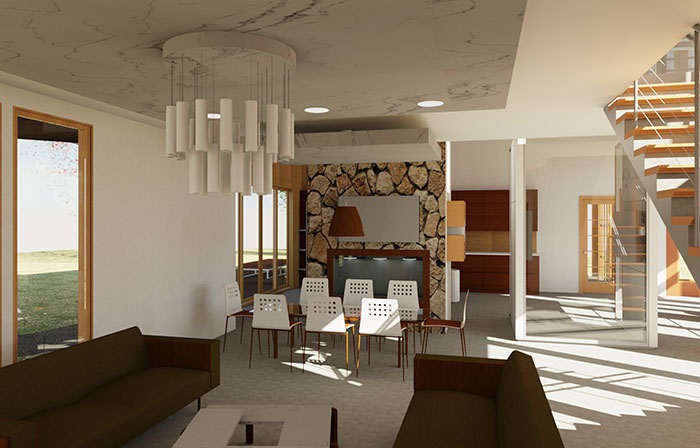 Third-Place Winner: Amber McCullough, University of North Carolina at Greensboro

The second-place winner was Margaret Gouthro of the University of Georgia in Athens, Ga. Amber McCullough from the University of North Carolina at Greensboro received third-place, and Anna Bedwell of Radford University in Radford, Va., was honored as a Facebook favorite.
"From the natural light and soothing colors in Gouthro's tropical treehouse to McCullough's modern yet soothing design style, it was a pleasure judging this year's competition and immersing myself in all of the unique winning projects," said Fire. "I especially loved the bright colors and openness of Gibbs' affordable housing project, which challenged the conventional palette typically used for this market."
The Sherwin-Williams Student Design Competition started in 2010 as a way for the company to connect to and celebrate the next generation of designers. According to Wadden, it is important to support current design students and encourage their creativity and participation in the industry. These students are responsible for continuing to create excellence in the design industry and can face a lot of pressures during their education.
"We want them to know that Sherwin-Williams is a resource for students and recognizes their hard work and creativity," said Wadden. "Our hope is to provide tools and support to help students as they transition to the professional workforce."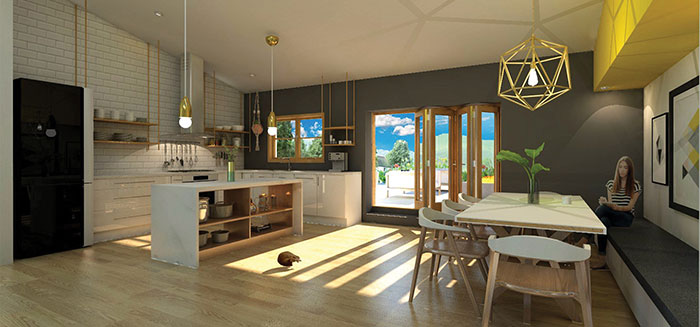 Facebook Favorite: Anna Bedwell, Radford University, Radford, Va.