The Entertainer's Kitchen
---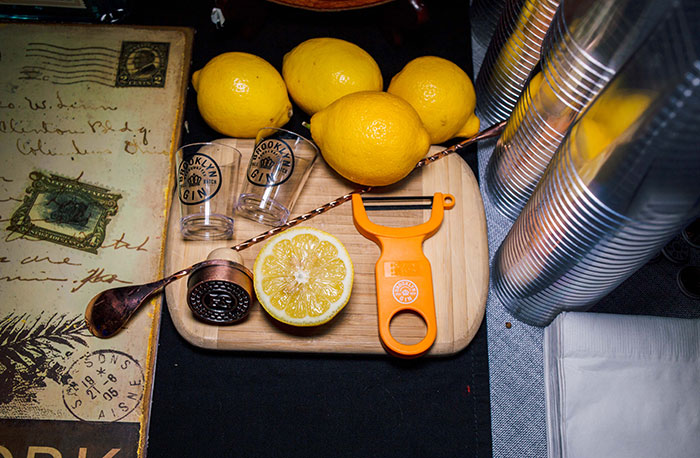 August 21, 2017
Over the past few decades, the kitchen has moved from backstage to center stage. The designs are bigger, grander and demand to be seen and shown off to friends and family. Brooklyn-based appliance showroom AJ Madison recently hosted a "Modern Entertainer" party in honor of Dacor's newly launched Modernist Line and kept this idea in mind throughout the event.
"The kitchen has evolved into the prominent space in the home for a few reasons," said Amy Chernoff, vice president of marketing for AJ Madison, in an interview with KBB. "Food has always been a source of connection for people, and the act of cooking brings people together over a shared meal. So the kitchen itself has always had an emotional and connective element to it, but we've also seen a design shift in the last few decades − with formal dining areas diminishing as entertaining evolves into a more flexible and relaxed activity."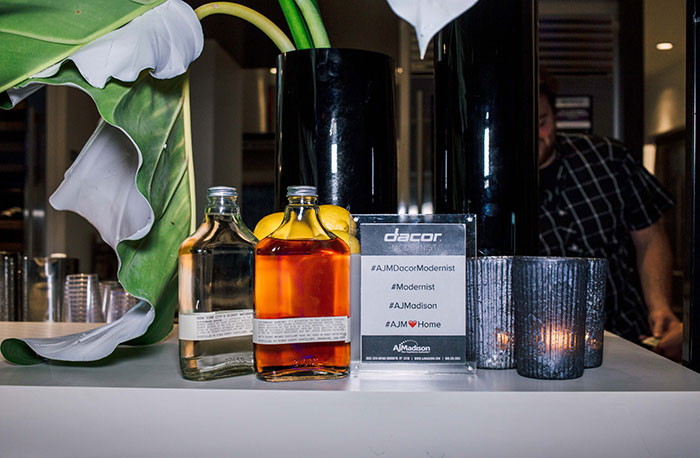 The Kitchen is the Hub of the Home
Today's kitchen is now designed for the modern entertainer, who believes the kitchen is the most important room in the home and wants appliances to be integrated with interfaces that make prep and chef-level cooking effortless.
Open-concept kitchens have appealed to this idea; more than 70 percent of today's renovated kitchens are accessible to another space in the house, according to a recent Houzz study. Rather than a kitchen leading into the dining room, people are opting to integrate the space into their living and family rooms.
Not only do the kitchens have an open layout, but they also have an open aesthetic. Open shelving, glass cabinet doors and lighter paint colors encourage an airy and spacious feel ideal for hosting.
Return to the Homefront
With consumers' growing interest in the production, distribution and locality of their food, more people are turning to cooking at home and want to know exactly what's in their food.
From farmer's markets to CSAs, entertainers are in control of their food and favor local, authentic ingredients. To accommodate this, kitchen appliances are raising the bar in terms of performance and possibility with more chef-level features, such as combination speed ovens, high-power dual-stack burners, professional-level griddles and advanced flexible zone induction cooktops.
Home entertaining has also evolved in response to dietary restrictions, and preparing the food at home makes it easier to adhere to any diet or taste. Appliance manufacturers have recognized this shift and are beginning to incorporate features like steam convection and steam roast into ovens and ranges, allowing the home chef to create healthier meals.
All in the Details
This trend of entertaining in the kitchen is also because of the rise of food culture. The Food Network, Buzzfeed's Tasty videos and a proliferation of food blogs have made difficult recipes more accessible. Lifestyle bloggers, florists and food stylists can also spark entertaining ideas for even the inexperienced. Instagram lets entertainers make an idea their own; the personal platform allows people to search for the specific hashtags or trends that relate to their own entertaining desires and put their own flavor to it.
Staying Connected
With advanced technology and a demand for integrated products, smart appliances are becoming essential items.
"Connected products are making our lives easier and more adaptable," said Michael Gross, AJ Madison president, at the event. "With smartphone integration, these products are taking the stress out of appliances. These appliances are quickly becoming standard for the modern entertainer's kitchen."
Chernoff also added, "A kitchen should invite the act of cooking, and it should take away the stress or intimidation of preparing a homemade meal. High-performance and integrated appliances make cooking intuitive and encourage hosts to prepare meals they may not have attempted before. Appliances with dual-stack burners, combination speed ovens, steam technology and smartphone integration all assist in letting a host easily tackle otherwise tricky or unfamiliar recipes."