The Future Kitchen
---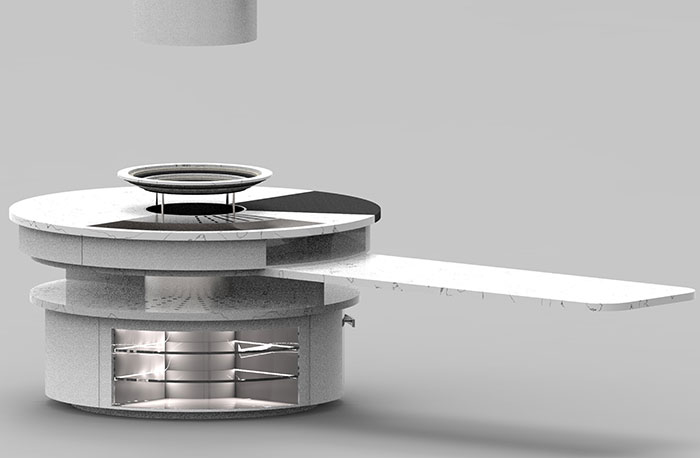 May 18, 2017
Students of the industrial design department at Pratt Institute have designed their version of the "Future Kitchen." Visiting assistant professor of industrial design at Pratt and New York-based architect and designer, Marc Thorpe, led the design, which will on display in the Caesarstone booth from May 19-23 at WantedDesign Manhattan in New York City.
Under Thorpe's guidance, Pratt students first began researching solutions for water systems, composting, robotic farming, smart technology and food storage. Next, they toured Caesarstone's factory in Richmond Hill, Ga., to further understand the material. After the tour, the students went to work developing their own future kitchen.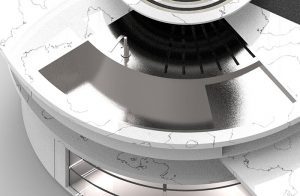 According to Thorpe's research, in the year 2050, 80 percent of the world's population will reside in urban centers and all buildings should be required by federal and state law to be 100 percent self-sustaining. Each building must produce enough energy, water and food for itself, as well as return a percentage to the city.
"Therefore, a (home–farming) revolution will need take place," said Thorpe. "The kitchen must act as the generator and facilitator of all aspects of life at home and within the local and global community."
The initial inspiration was the hearth as the focal point, which ultimately drove the design. The final design is a circular formation with high functionality. The fire pit is at the center surrounded by layered surface styles and elements necessary for a kitchen, such as a dishwasher, food preparation area, sink, storage space and a waste compartment.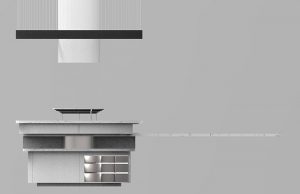 "The hearth lends itself to the circle, a form that unifies and has no hierarchy," said Thorpe. "This is an important ethical design direction I felt was appropriate for the kitchen of the future."
The design team also believes several innovations just evolving now will be a part of the future kitchen:
•Appliances will perform multiple tasks.
•3D–printed materials and hydroponic gardens will be mainstream.
•Composting, recycling, up-cycling and waste to energy will be utilized.
•Water filtration, potable and non-potable water storage need to be accommodated.
•Self-cleaning, robotics and transformable surfaces will make our lives easier.
•Local farming, self-production and self-sustaining practices will continue to grow in popularity.
"The future kitchen is a return to fundamentals of humanity," added Thorpe. "It's about the reclaiming of the family unit through the pleasure of cooking."