Andrew Goetz Named President of Winsupply's Wilcon Corp.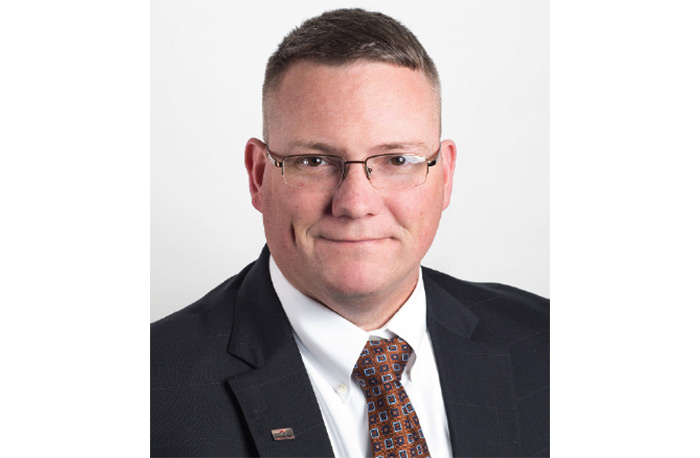 April 24, 2023
Well-known and respected Dayton, Ohio, construction executive Andrew Goetz has been named the new president of Wilcon Corp., a Winsupply Company, effective April 17, 2023.
Goetz joins Wilcon with nearly three decades of experience in the construction industry. He spent most of his career with Shook Construction, most recently serving as executive vice president of building construction. In this role, Goetz made significant contributions to the company's success by leading education, healthcare and industrial projects that have helped grow the Dayton area and beyond. Some notable projects include the GE Aviation EPISCenter, Community Tissue Services and Levitt Pavilion. Goetz is a Dayton native and received his bachelor's degree in civil engineering from the University of Dayton.
"Winsupply is a well-respected family of companies built on an entrepreneurial spirit, and I appreciate their core values," said Goetz. "I look forward to joining the Winsupply team and leading Wilcon Construction to carry on their history of long-term client relationships, safety and quality-build projects."
For the past 45 years, Wilcon has provided millwork, metal building and design-build construction services and will continue to do so under Goetz's guidance. Winsupply is excited to begin working with  Goetz and continue its long-standing partnership with Wilcon.
"Andy is an experienced construction professional who brings a proven track record of completing quality projects and building lasting relationships," said Bill Tolliver, in-house counsel for Winsupply Real Estate Services. "Andy is an exciting addition to our Dayton based Winsupply family."
As one of America's leading suppliers of materials for residential and commercial construction, Winsupply Inc. owns a majority equity stake in more than 660 local companies across the United States. Collectively, Winsupply is known as The Winsupply Family of Companies and includes Win-branded locations, Noland Company, Carr Supply, APCO and other acquired regional suppliers.