Brandon Architects Names First Official Partner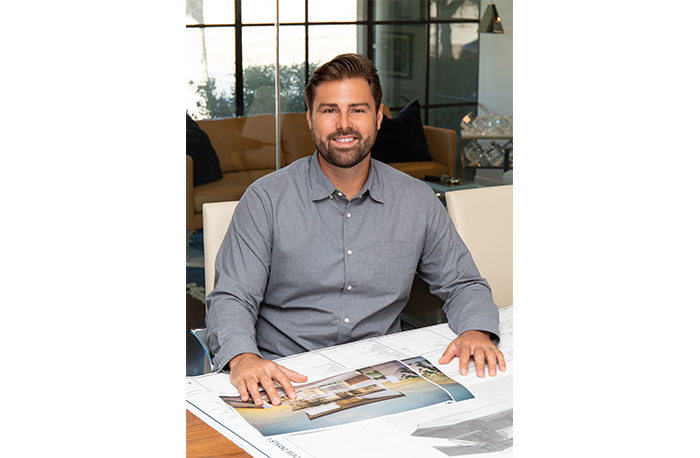 June 16, 2023
Architect Ryan McDaniel has been named partner of Brandon Architects, alongside Christopher Brandon, AIA, the founder and president. McDaniel is the first partner ever to be named at the award-winning firm.
McDaniel is a graduate of the University of Oregon where he earned a bachelor of architecture. Inspired by the altruism of architecture, he has dedicated himself to the pursuit of design excellence and sustainable development in both residential and non-residential buildings.  
As an early hire of Brandon Architects in 2012, McDaniel, who holds AIA, LEED AP BD+C certifications, has since worked as a principal architect for the Costa Mesa, Calif.-based firm. He has distinguished himself as an emerging professional, being nationally recognized for his efforts, and has demonstrated a wide capacity to excel in many different project types, including single-family custom homes, mixed-use, multi-family, commercial and hospitality. 
"I am honored and humbled by the opportunity to become the first partner at Brandon Architects," said McDaniel. "For over a decade, Chris Brandon has been an incredible mentor and is the single reason that I began my career in residential architecture." 
The Brandon Architects team aims to deliver more than just a service or product – Every project is an opportunity to form lasting relationships with their clients, as they believe the design process should be fun, inclusive and emotionally engaging.
"I'm extremely excited to introduce our first partner to the Brandon Architects ownership team," said Brandon. "Ryan is a talented designer and a tremendous asset to the practice. He is also a man of integrity and great values, and I look forward to working alongside him towards the bright future and growth of the company."
Find more news about people on the move in the architecture and design industry here.