BSH Home Appliances Corporation Has Named New President and CEO
---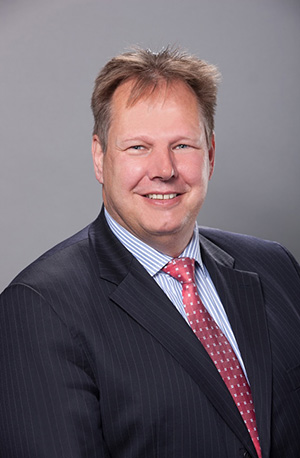 April 30, 2015
BSH Home Appliances Corporation (BSH) today announced the appointment of Christofer von Nagel as president and CEO of its North America territory. He will be responsible for driving the company's growth and managing business operations. Russell Dorsten, who served as interim president and CEO, will resume his previous role as executive vice president and COO.
Von Nagel has more than 24 years of experience at BSH – most recently serving as the CEO of BSH in the Netherlands – where he oversaw the company's sales, marketing and service of its Bosch, Siemens, Gaggenau, Neff and Constructa brands and guided the subsidiary to achieve a new level in sales and profitability. As a member of the management team for BSH cooling products, he headed the product development team responsible for the Thermador Freedom Collection refrigeration. 
Throughout his various senior leadership and board membership posts within the BSH international family of companies, von Nagel has demonstrated the ability to transform product sales and marketing teams to achieve ambitious business goals. He plans to build off of the company's current momentum in North America and tap into his new management team to continue to grow business in the U.S. and Canada.
This new senior management team includes Kai Schrickel (below), who has been appointed executive vice president and CFO. He began his career at BSH 21 years ago in the finance division in Munich and quickly became the head of finance during the internationalization of BSH, overseeing mergers and acquisitions. In his new role, he will oversee business administration, including finance and accounting, compliance and IT.
Volker Thaens (below) has been appointed senior vice president of product and brand management. He brings more than 12 years of experience within BSH organizations worldwide in sales and marketing and corporate development. He most recently held the position of managing director in Australia and New Zealand. In his new role, Thaens will be responsible for brand and product portfolio, brand communication and product design of BSH products in North America, including Bosch, Thermador and Gaggenau.
John Iacoviello will continue in his role as senior vice president of sales. He began his career at BSH in 2009 and has restructured the sales organization, strengthened the distribution network and introduced sales programs to help the company achieve the double-digit growth it experiences today.