My Houzz Kitchen Makeover with Olivia Munn
---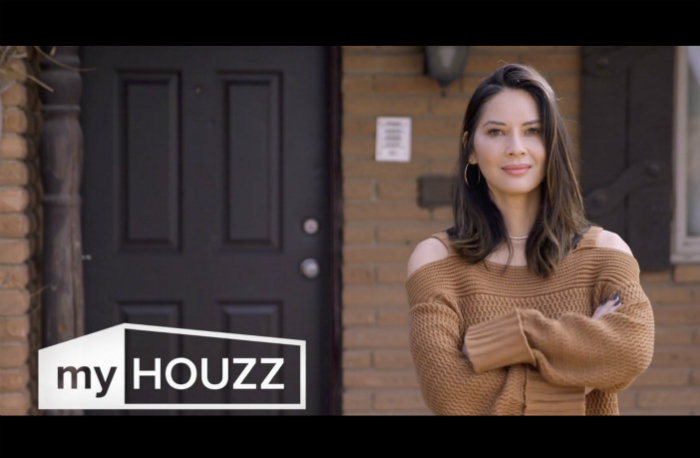 May 21, 2018
Houzz Inc. has released the latest episode of "My Houzz," an online series that follows people as they renovate the home of someone meaningful to them. The episode features actress and model Olivia Munn as she surprises her mom with the ultimate Mother's Day present: a secret renovation of her home in Oklahoma City, Oklahoma. The episode is available to watch now at houzz.com/myhouzz.
Munn hoped to bring to life fond memories of cooking with her mother when she was young. To do so, she used Houzz to transform her mother's kitchen, living and dining room into an open, bright and functional space she would enjoy cooking and entertaining in. With the help of designer Travis Morelock from MIDMODERNdesign from the Houzz community, Munn ensured every element of the transformation was personalized to her mom, including custom benches and cabinets to match her mom's height along with a built-in rice cooker.
"My mom thinks that cooking is the most important thing — she hosts everyone at the house for every holiday and there's always an open door policy for dinner — but the kitchen just didn't work well for her," said Munn. "I was nervous about pulling off such a big renovation project, but Houzz made it easy to find a great local designer to help, to get and share ideas, and to buy everything we needed to create a truly special place for my mom. I'm so happy she now has a space that's perfectly suited to doing what she loves– cooking and entertaining."
Each episode of "My Houzz" documents a well-known public figure as they surprise someone who has made a difference in their life with the gift of a renovation, using Houzz throughout the journey.