IFDA's Educational Foundation Announces 2023 Board of Trustees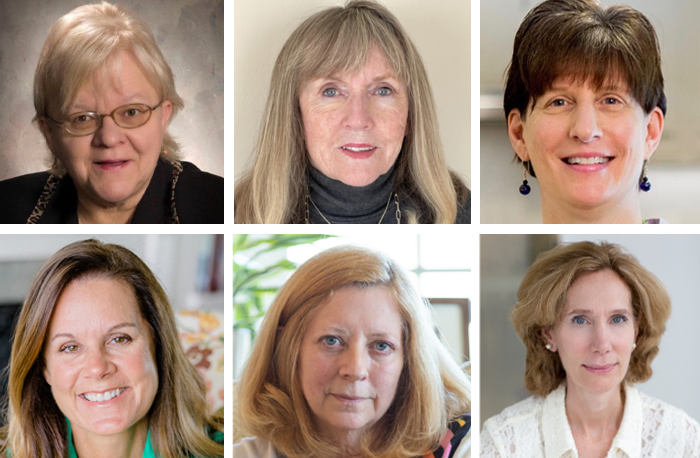 February 17, 2023
The Educational Foundation of the International Furnishings and Design Association (IFDA EF) has announced its 2023 Board of Trustees, selected to oversee and administer more than $30,000 in annual design-related scholarships and grants.  IFDA is the voice of the furnishings and design industry and arguably the most diverse organization of its kind with membership that includes designers, media and marketers. 
Karen Dzendolet of the New England Chapter Named Chair IFDA-EF Chair for 2023
Dzendolet believes in intuitive, client-focused design, collaborating with and valuing her clients' lifestyles and goals. After a career in corporate IT, managing products and projects for operating system software, she decided on a career change and earned her Master of Arts in interior design in 2006 from the New England School of Art and Design at Suffolk University in Boston.  She started her design business, KDZ Designs in 2009, in Western Massachusetts, focusing primarily on residential design consulting.
Dzendolet has been a member of the IFDA New England chapter since 2009, serving as a board member, starting in 2010, and as IFDA NE chapter president from 2014 through 2016.  She  joined the IFDA EF board in 2018, as director of scholarships and grants through 2019, and became vice-chair in 2020 and chair in 2021. She is excited to be working with a great board in 2023. She resides in Pelham, Massachusetts.
Stephanie Sultanov Graham of the Philadelphia Chapter Named Vice Chair/President-Elect
Graham is a past president of the IFDA Philadelphia Chapter. She is a graduate of the University of Tennessee with a B.A. in theatre with a concentration in costume design and Harcum College in interior design.  She has been in the design field professionally for 30 years, ranging from costuming to designing  professional and personal spaces. After 30-plus years of interior design, Graham has developed a keen understanding of practical materials, fine design, quality craftsmanship and collaborative project management. She works closely with her clients to gain an understanding of their tastes, interests and needs so that each project results in a uniquely beautiful space.
Helen Wagner of New York Chapter is Past Chair/Advisor
Wagner has been a member of the New York Chapter of IFDA since 1993.  At that time, she was managing the 3M Public Relations Department in New York City, which represented 3M's home furnishings and fabrics businesses. After returning to Minnesota to head PR at 3M's worldwide headquarters in St Paul, she continued as a member of the New York IFDA Chapter and currently participates in a variety of initiatives and committees while frequently traveling to New York.  
She served as chair of the IFDA EF Board in 2022 and has been IFDA New York Chapter secretary.  She received two Circle of Excellence Awards — she was the recipient of the Community Service Award in 1994 and the Public Relations Award in 2003.  In 2002 and 2003, she was a member of the IFDA Educational Foundation Board of Directors. She resides in St. Paul.  
Earline Feldman of the Carolinas Chapter Named Director of Scholarships & Grants                                        
A longtime IFDA member, Feldman has served on the IFDA EF Board on several occasions.  She received her B.F.A. from the Maryland Institute of Fine Art.  She is a recipient of the "Georgia Peach Award." Feldman is a well-known tapestry maven who owned and operated two tapestry galleries for several years. She created and manages the Historical Homepage for Tapestries and the IFDA Educational Foundation's website. 
Kathleen Penney of the Philadelphia Chapter Continues as Director of Resources
Penney has been a member of IFDA for the past 21 years, joining as a student from Moore College of Art and Design. She completed her design education and subsequently opened her business, Kathleen L. Penney Interiors Inc., in 2000.  She specializes in not only interior design/decorating work, but also in renovation project management.  She has served on the Philadelphia Chapter Board for more than 15 years in various roles, including president for a two-year term. Penney was the first president in Philadelphia to implement the "Take A Seat Charity Auction" and then served on the committee for the following two auction events. She has also served on the National Board of Directors for a one-year term, working on marketing  initiatives. This is her second term serving as director of resources for the IFDA EF. She resides in West Chester, Pennsylvania.
Sarah Fletcher of the New York Chapter Continues as Director of Communications
A longtime IFDA NY Chapter member and member of the IFDA NY Chapter Board, Fletcher is principal in Sarah P. Fletcher Communications.  She specializes in the consumer products and design industry with expertise in the nonprofit sector as well.  She resides in New York City. 
Also returning to the foundation Board of Trustees in 2023 will be Shirley Ebert as financial manager, Earline Feldman as website manager and Dawn Brinson as IFDA International Chapter president.