JSI Cabinetry Promotes Three, Adds Customer Development Role
---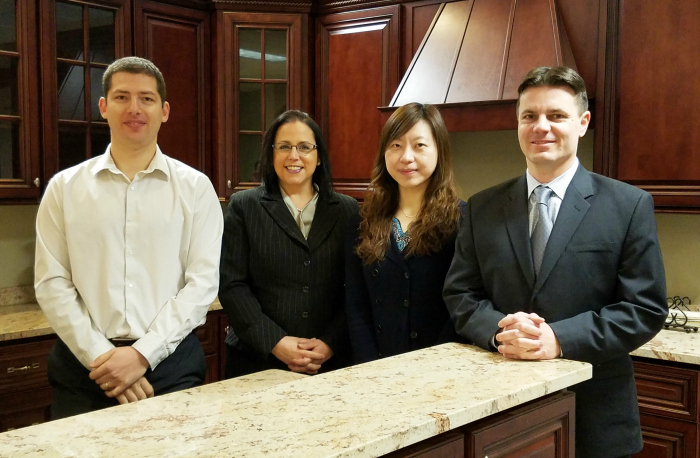 March 20, 2017
JSI Cabinetry has announced the promotion of three key employees and the addition of a new position, customer development manager.
Laszlo Burian, an 18-year cabinet industry professional and most recently operations manager at the company has been promoted to vice president of operations.
Sharon Wang, a member of the JSI Cabinetry team for six years, has been promoted to purchasing manager.
Dimitar Nenov, a nine-year veteran of JSI, has been promoted from quality assurance specialist to research and development quality assurance specialist.
"Laszlo, Sharon, and Dimitar have been fundamental to the growth and success of our organization and we are excited to elevate them to these key positions," said Jim Shen, president of JSI. "We believe in recognizing the contributions and achievements of our employees and these promotions reflect that belief."
Burian joined the company in 1999 as a member of the warehouse team and quickly rose to several supervisory and management positions.
Wang joined the JSI Purchasing Department in 2011 after graduating with a Masters of Business Administration with a concentration in International Management from University of Illinois.
Nenov joined the team in 2008 working as a product assembler. In 2010, he was promoted to drafter and then elevated to quality assurance specialist in 2011.
In addition to these promotions, Nicole Bernardo comes to JSI Cabinetry in a brand-new role, customer development manager. She joins with a 10-year customer service management background in the janitorial supplies industry. Bernardo will be responsible for on-boarding new dealers and working with existing dealers to promote and market JSI's product line.
"Nicole's wealth of experience in customer service management combined with her lively spirit makes her a perfect fit in the customer development role," said Burian.
Find more news about people in the kitchen & bath industry here.