Kesseböhmer USA Expands Its Team
---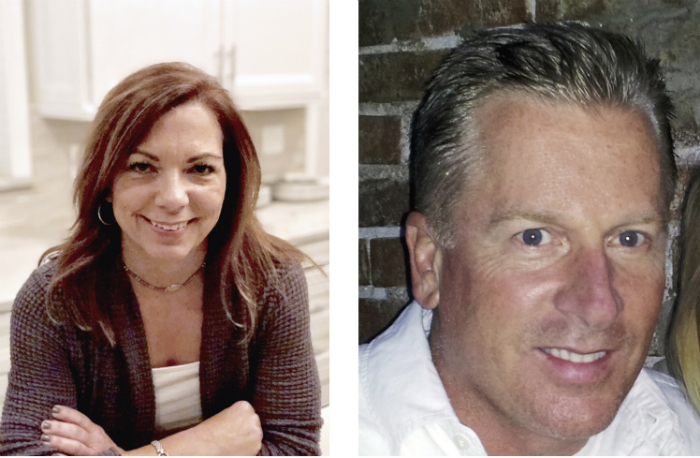 December 13, 2017
Kesseböhmer, maker of kitchen storage solutions, continues to expand its team in 2017. Julie Rouches joins the team as a product specialist in the greater Chicago area and Tim Schaefer is Kesseböhmer's new Midwest distribution sales manager.
Rouches brings more than five years of experience in the interior design industry specializing in kitchen design, home renovations, and interior styling and staging to the Kesseböhmer team. She received a Bachelor of Science in telecommunications from Ball State University and has 10 years of experience in corporate sales and training. She will support kitchen designers and cabinetmakers in the area by providing them with product information, showroom samples and technical advice. Kesseböhmer products are available through Häfele and Richelieu in the Chicagoland area.
Schaefer is Kesseböhmer's first Midwest distribution sales manager. He is thrilled to be back in the industry after holding an entrepreneurial position as a business consultant for the remodeling and construction trade. Schaefer specializes in sales growth through leadership, systems, recruiting, couching and accountability.
"Tim's entrepreneurial background, industry experience and his familiarity with distribution models were the keys to making him the perfect fit," said Jamie Goodwin, Kesseböhmer's western regional sales manager. "His energy and enthusiasm to be back in the kitchen and bath industry will be great assets to growing the markets that he will be supporting."
Schaefer will represent Kesseböhmer USA, Inc. in the central Midwest states of: Kansas, Oklahoma, Minnesota, Iowa, North Dakota, South Dakota, Wisconsin, Nebraska, Montana, Arkansas and Texas.