L'Atelier Paris Haute Design Adds Two Industry Veterans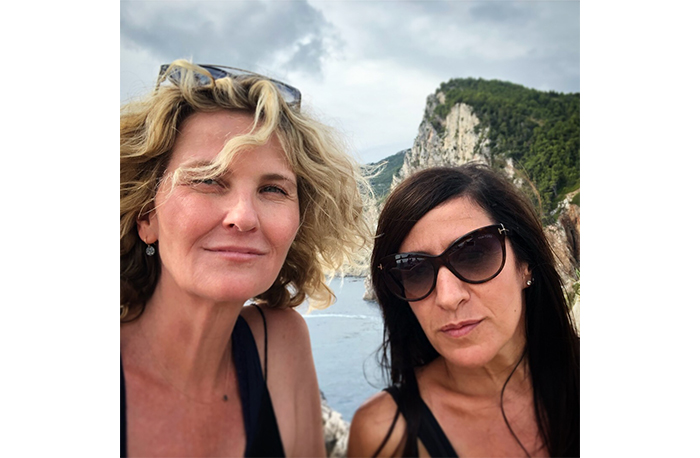 October 9, 2020
L'Atelier Paris Haute Design, creator of made-to-measure ranges and kitchens, is pleased to announce the addition of Victoria Lane and Elisa Waysenson as the brand's new vice presidents of sales. Bringing in a blend of management expertise and seasoned sales experience, in their new roles, Waysenson and Lane's will encompass sales operations across all of the L'Atelier Paris North American showrooms.
Each with more than 10 years in the luxury kitchen industry, Waysenson and Lane bring a breadth of knowledge and understanding to their new positions as vice presidents of sales.
"Elisa and Victoria are both very well respected and valued associates within our industry," said Ricardo Moraes, CEO of L'Atelier Paris. "We are delighted to have them join the L'Atelier Paris team as their knowledge and experience will be a great asset to the brand as it continues to expand."
Prior to joining L'Atelier in Los Angeles, Lane worked for Art Culinaire where she held the position of national sales manager for 11 years and also served as acting president for five years. Her role was vital to restructuring Art Culinaire's failing sales department after the economic crash in 2008. She revitalized demand while simultaneously using strategic Lacanche Range placement to expand market presence in the U.S.
Additionally, Lane has extensive skills and experience in both book and magazine publishing, previously serving as international sales manager for Crisp Publications, as well as handling sales and brand development for Seattle Homes & Lifestyles.
"I am truly looking forward to being a part of luxury kitchen company L'Atelier Paris," said Lane. "I hope to offer a fresh perspective and approach that further contributes to the growth of the brand."
Born in Paris and raised in South France, Waysenson previously held the position of vice president for Art Culinaire in New York. During that time, she played an instrumental role in the Lacanche brand growth in previously untapped New York City and Florida markets. Waysenson crafted an immense network of sales support across the U.S., including client relations, events, tutorials and ambassador mentorship, all vital to the longevity of the Lacanche brand in the American market. She also cultivated relationships with Michelin Star chefs such as Jean-Georges Vongerichten, internationally acclaimed designers, condo project builders, real estate developers and extensive clientele along the East Coast.
Prior to her 11-year tenure at Art Culinaire, Waysenson served as regional vice president for the French architectural stonework company François & Co, where she developed brand recognition and exceeded sales expectations, growing the brand into a multimillion-dollar company, thus earning national recognition in the interior design community.
"It's an honor to join the L'Atelier Paris team," said Waysenson. "I'm excited to work with this innovative brand and integrate my own experience and skills into further developing sales operations on the East Coast."
Find more industry news about people on the move here.