Miele Announces Two Executive Hires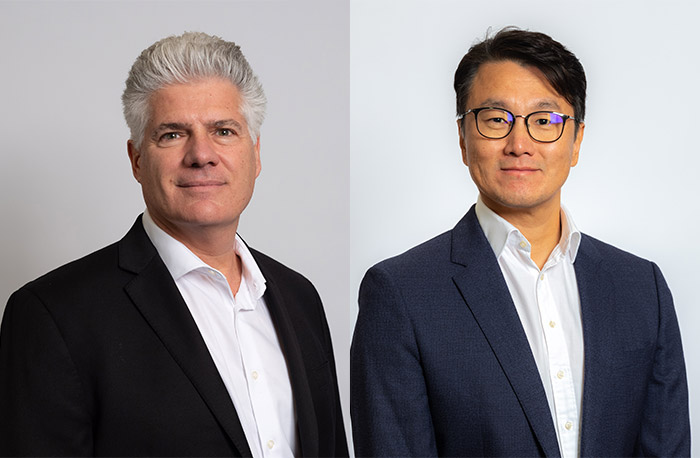 December 13, 2022
Miele has announced two executive hires – Leo Pellizzari as vice president of finance and administration of Miele USA and Paul Han as vice president of supply chain North America. 
As part of the executive leadership team and reporting to Jan Heck, president and CEO, Pellizzari will be responsible for managing improvement projects, implementing budgeting tools and collaborating with senior management in an effort to continue improving profitability. He brings a wealth of expertise to this role, most recently serving as the vice president of finance and operations for Miele Canada, a role he has held since 2001. 
"We are so pleased that Leo is joining Miele USA as vice president of finance and administration," said Heck. "It's wonderful to be able to bring to the U.S. such a tenured executive, already ingrained in Miele. Leo truly understands the inner workings of the company and seeks to make continuous improvements to refine existing processes and explore new opportunities for success." 
Prior to joining Miele USA, Pellizzari spent more than two decades working with Miele Canada. As vice president of finance and operations since 2001, he has extensive knowledge and experience with IT, warehouse/distribution centers, logistics planning and controlling, inventory demand planning and procurement management, office administration, sales back office management, and finance and controlling.  
"It's a privilege to continue my career here with Miele in North America," said Pellizzari. "As the brand continues to expand in the U.S., it's an important time to build upon these successes to continue the further growth of the company, and I look forward to doing my part to reach – and exceed – those goals." 
Before his career at Miele Canada, Pellizzari had a role at Bizerba Canada, a German manufacturer of food processing and price labeling equipment. Leo holds an economics degree from McMaster University, Hamilton, Ontario, and holds a CPA, CGA, CMA accounting designation. 
As the new vice president of supply chain North America, Han will report to Karstan Jager, vice president, supply chain management — international, based in Germany, and Heck, as part of the executive leadership team. Han will be responsible for managing both Miele USA and Miele Canada's supply chain with a focus on developing and implementing a strategic plan with the intent of driving efficiencies and innovation to improve logistics service offerings, supporting the successful implementation of global initiatives by acting as intermediary with local logistics functions and respective employees, overseeing product warehouse functions, consolidating local and regional demands, ensuring harmonization and global alignment, as well as managing the overarching functions of inventory management and demand planning. 
"With the evolving shipping, manufacturing and logistics landscape, Paul's new role with Miele North America is more important than ever before," said Heck. "His extensive experience in industries such as consumer electronics and food & beverage will only further improve the brand's stronghold in the marketplace." 
Han brings to Miele more than 20 years of customer operations experience from Global Fortune 100 companies like LG, Samsung, Coca-Cola and Mondelez. His senior roles have focused on supply chain, logistics, transportation and operation excellence in senior management. 
"I am honored to be able to bring my experience to Miele in North America," said Han. "As a global brand, a smooth supply chain is vital to the success and growth of its subsidiaries, like the U.S. and Canada. I look forward to continuing the alignment between supply and demand, so as to ensure our customers and dealers have the best experience possible." 
Paul holds an MS in engineering from the University of Michigan and a BA in physics from Rutgers University.