Mitchell Gold + Bob Williams Appoints Chris Moye as Interim CEO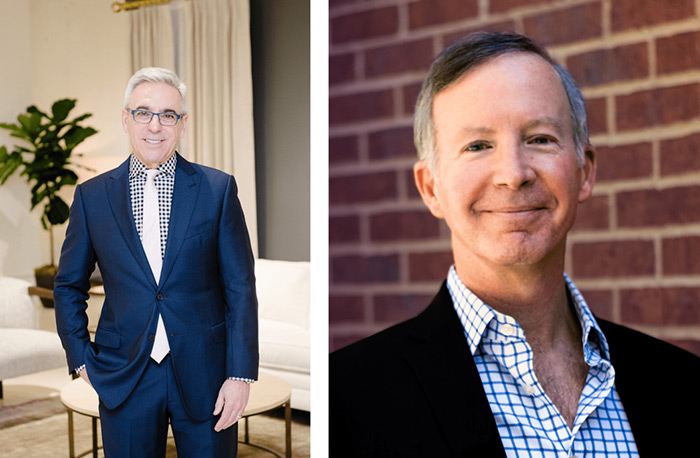 May 2, 2023
Modern American home retailer, Mitchell Gold + Bob Williams has announced the appointment of Chris Moye as interim CEO and board member, effective immediately. Regarded as an industry leader capable of orchestrating transformative improvements for retail and digital  companies, Moye brings the foundational tools and strategic innovation necessary to effect change and achieve operational excellence for the beloved brand. With a proven track record of creating long-term value, Moye will work alongside co-founder and chairman emeritus Mitchell Gold, who is re-engaging for the brand's future and leadership, to reaffirm and uphold its longstanding commitment to deliver an unparalleled retail experience and best-in-class customer service to both customers and members of the trade.   
"Chris' expertise and performance history of pivoting iconic brands is exactly what we need. We are confident that with his guidance we will overcome the challenges we face," said Gold. "We have disappointed some loyal customers and trade members, and we will not rest until we can once again deliver the level of client service they expect and deserve from us. We believe the future we are creating with Chris will cement our legacy of providing comfort for all, with timeless, modern style and lasting quality." 
Mitchell Gold + Bob Williams has remained true to its Made in America ethos and celebrates creativity through storied in-house collections inspired by art, materiality and the modern world, as well as collaborations with leading industry tastemakers such as Brigette Romanek and Rafael de Cárdenas. As pioneering Artisans of Comfort, Mitchell Gold + Bob Williams continues to deliver modern designs that measure up to its legacy of comfort and quality, while providing extensive customization options for every customer to create bespoke heirloom pieces. 
"I am proud to step into my new role at Mitchell Gold + Bob Williams, a beloved American heritage brand that has experienced tremendous growth and change throughout its nearly 35 years in business," said Moye. "I see  significant  opportunity for the brand, building on its impeccably designed furniture and premium design experience, and delivering quality pieces that are consistently on time. With my background in driving the transformation of legacy brands, I look forward to advancing our operational processes to meet our customers and trade members' growing needs and providing them with a level of service they previously experienced from us." 
Driven by an intuitive sense of what one needs and wants to live comfortably, the brand designs with conviction to offer pieces that manifest an overall feeling of well-being. At the heart of the business are the generations of skilled artisans who sustainably handcraft its upholstered furniture out of its North Carolina factory. More than 75 hands touch each piece, from inception to delivery. Through its 24 Signature Stores across the country, 30+ virtual locations, six furniture outlets, three international stores in Canada and Puerto Rico, and growing e-commerce business the brand provides the tools and resources – from a 3D room planner and free swatches to complimentary design consultations and premium trade offerings – to create a home that reflects each customer's unique creative vision.
"Since we launched Mitchell Gold + Bob Williams in 1989, Bob and I have had the privilege of celebrating its monumental milestones alongside our customers," said Gold. "We can only achieve this through an agile approach to obstacles and opportunities. Recognizing and learning from one's failures have always served us well. Throughout our journey, we have remained committed to our customers and continue to lead with the belief that their happiness is our success." 
Chris Moye's predecessor, Allison O'Connor, stepped down as president & CEO at Mitchell Gold + Bob Williams last month.  
Find more design industry news here.