Momentum Textiles & Wallcovering Welcomes VP of Sustainability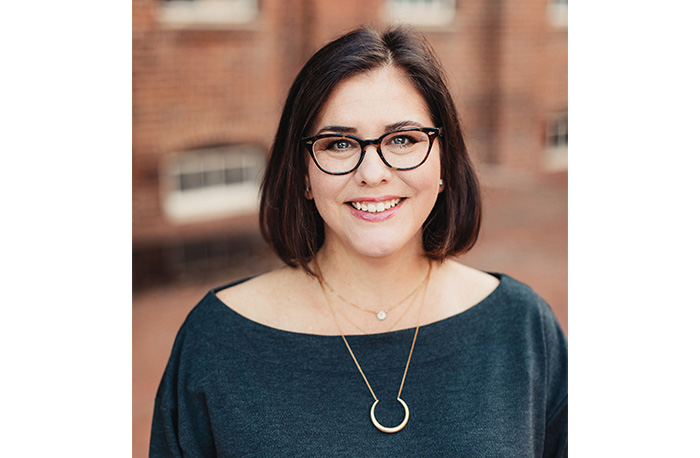 November 17, 2023
Momentum Textiles & Wallcovering has announced the newest member of its Sustainable Solutions team, Julia Gillespie as vice president of sustainability. In this role, Gillespie will continue building Momentum's environmental stewardship efforts, fostering greater responsibility and accountability across the commercial interior design industry. 
Leveraging her past experience in developing sustainable strategies for companies like the National Kitchen & Bath Association (NKBA) and Crypton, Gillespie will lead a team with the goal of elevating Momentum's existing sustainability mission to drive further impactful and resilient solutions to the market. Gillespie's extensive experience in the design world and beyond equips her with a unique perspective to strategically create new eco-friendly solutions that seamlessly align with Momentum's pre-existing sustainable initiatives. 
"At Momentum, sustainability has always been at the forefront of our mission, and we are excited to continue to share environmentally responsible offerings," said Momentum Textiles & Wallcovering CEO Paul Cleary. "Julia brings a wealth of knowledge to the sustainability team that will not only keep us at the forefront of industry trends but push us to improve and transform our textile and wallcovering solutions." 
Gillespie's primary goal is to orchestrate a comprehensive strategy that amplifies Momentum's commitment to advancing environmental and social practices of workplace, product and supply-chain transparency. This includes benchmarking and reducing the company's carbon footprint, focusing on product health and improving current environmental stewardship to drive sustainable solutions through innovation.
"I am genuinely thrilled to spearhead Momentum's ongoing journey as an industry frontrunner in the sustainable textile and wallcovering space," said Gillespie. "By collaborating closely with our dedicated team, I am committed to push boundaries to improve our environmental impact, product sourcing and lifecycle, and strategically shaping our future. Staying ahead of this ever-evolving commitment while creating responsible and impactful solutions is at the forefront of my goals."
Photo credit: Momentum Textiles & Wallcovering