New Mill Plant Manager for Canyon Creek Cabinet Company
---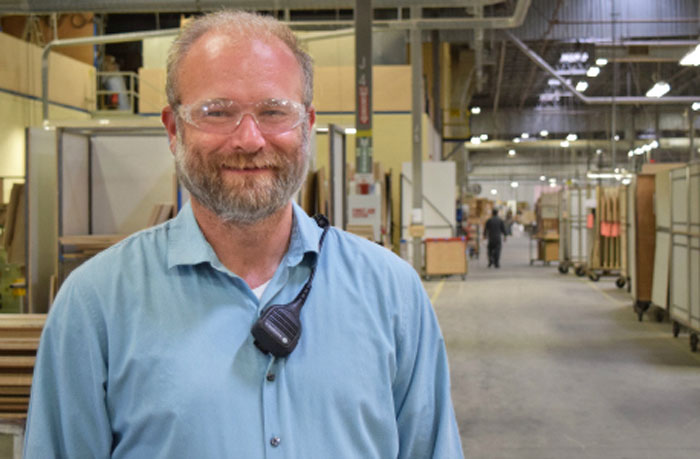 July 27, 2016
Canyon Creek Cabinet Company recently promoted Stephen Morton to be mill plant manager. Morton was hired last April as a process engineer, and during that time he has demonstrated his leadership and coaching skills, along with a commitment to continuous improvement in production.
"I'm really looking forward to the challenges that go along with my new position," said Morton. "I'm an engineer with management experience, and I enjoy working on process flow improvements and getting employees the tools that they need to succeed. I will work with our continuous improvement team on the manufacturing plant layout and quality to help achieve these goals."
Before coming to Canyon Creek, Morton earned a BS in mechanical engineering and has a broad background in engineering ranging from working on ships in Alaska for 10 years to the semiconductor, high-tech and pharmaceutical fields in New Mexico and back to Washington State to work in electronics.
"Stephen brings to this position a phenomenal background in engineering in manufacturing environments and that experience will be critical as we design our processes and focus on driving results for success," said Rick Lovorn, VP of Operations for Canyon Creek.