Signature Kitchen Suite Adds Ariana Lovato to Design Council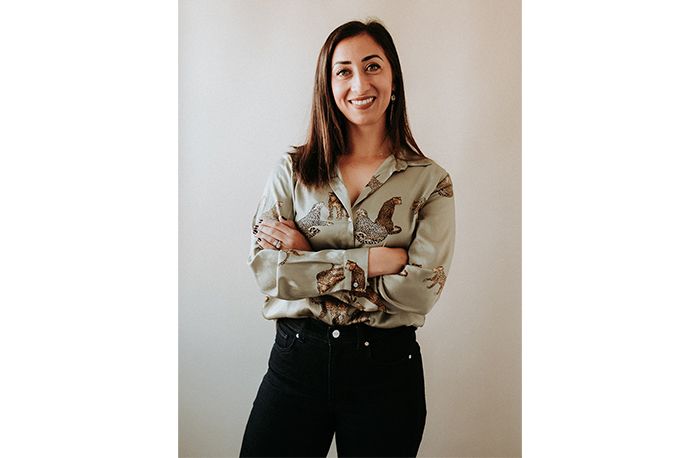 April 13, 2021
Signature Kitchen Suite has named Ariana Lovato, owner and principal of Honeycomb Home Design, as the newest member of the Signature Kitchen Suite Design Council whose mission is to provide a forum for collaboration on product development and insightful dialogue on industry trends.
Signature Kitchen Suite is respectfully disrupting the status quo in the luxury kitchen appliance category with its portfolio of cutting-edge and high-end offerings led by the industry's first pro ranges and pro rangetops with built-in sous-vide modality – along with induction and gas – on the cooktop and integrated wine column refrigerators that redefine the industry standard on wine storage and preservation for home collections.
Joining the 12 other members of the Design Council, Lovato will leverage her extensive expertise in the luxury design marketplace and advise on future product designs and features while serving as a liaison between the brand and ever-changing American luxury home category, according to Jack Palazzolo, Signature Kitchen Suite head of marketing.
"The Design Council reflects our commitment to the design community while supporting our vision of Signature Kitchen Suite advancing the luxury appliance category with innovative thinking, purposeful design and leading-edge technology," said Palazzolo. "Ariana's grasp of technology and emerging trends reflects her understanding of our Technicurean target consumer, and we're happy to welcome her to this esteemed group of high-caliber talent that helps us keep our finger on the pulse of the luxury home space."
Lovato founded Honeycomb Home Design with the simple mission to create pure lifestyle spaces that are consciously functional and tastefully created. Lovato is a noteworthy National Kitchen & Bath Association associate designer, and she has a strong understanding of design and culture that brings her clients' passions to life. Distinguished in the industry, Lovato is a NKBA Thirty Under 30 recipient and a 2020 Kitchen & Bath Business "praiseworthy pick," in recognition of the industry people who are making an impact with their innovation, influence and dedication.
"It's true what they say – first impressions are everything," said Lovato. "The moment I stepped into their Experience & Design Center in Napa (California), I was blown away by the products and their level of detail to the entire client experience. Signature Kitchen Suite is not only a product, but a client experience that has never been seen before in the marketplace, and I'm honored to work alongside the brand."