Southeast Designers & Architect of the Year Awards Presented
---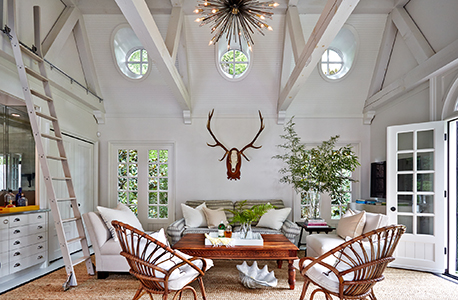 May 11, 2016
The 2016 Southeast Designers & Architect of the Year Awards were recently presented by ADAC and VERANDA to the designers and architects who exemplify outstanding talent in their fields. This honor is judged by top industry professionals and awarded at the annual gala.
 The 2016 Southeast Designers & Architect of the Year Winners include:
Residential Design: Amy Morris, Amy Morris Interiors
Contract Design: Dan Maas, Lucy Aiken-Johnson and Patrick Johnson, ai3
Architect: Stanley Dixon, D. Stanley Dixon Architect (top photo)
 Finalists and winners were selected from more than 100 entries by a panel of three esteemed judges, including VERANDA editor in chief, Clinton Smith; interior designer Vicente Wolf of Vicente Wolf Associates Inc.; and architect Michael G. Imber of Michael G. Imber Architects – each of whom brought a unique perspective on architecture and interior design to the judging process.
Comments from the panel of judges on each of these winners' judging sheets are included below.
"A refined palette, robust shapes and silhouettes and attention to lines and forms allowed the designer's work to move beyond just interior decoration – it's a complete vision come to life. Every detail – pillows, sofas, furniture legs, curtain trims and more – appears to be thoughtfully executed and perfectly suited for the space. The result is a harmonious environment," said Clinton Smith, commenting on Amy Morris' work (above).
"This designer understands the power of material and detail in creating the ultimate dining experience, transporting the diner to another state of mind as soon as they enter the door. They are equally adept at expressing the subtle notes of a fine wine as they are tapping into a sudsy brew with friends," Michael Imber explains ai3's work (below).
"This project is a take on the new classic environment that creates a sense of comfort and elegance while still remaining light and fresh," said Vicente Wolf of Stanley Dixon's work.