ThermaSol Announces Two Major Position Promotions
---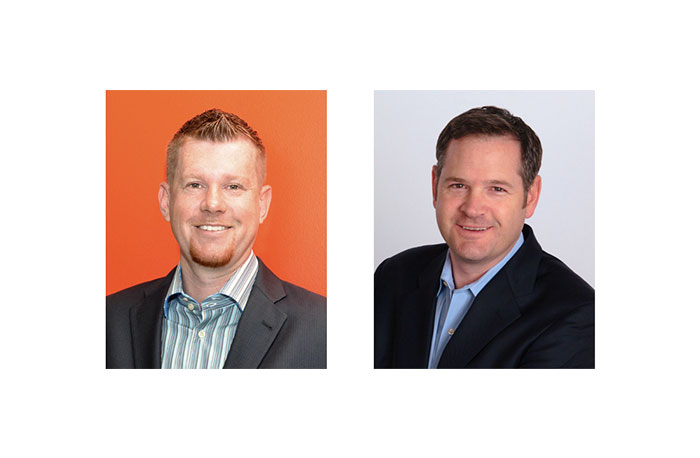 December 8, 2016
Left to Right: Martin Siwy and Ryan Paul
ThermaSol, the industry leader in steam shower products and technology for more than 55 years is pleased to announce two major position shifts in its organization. The first change is that Martin Siwy, current vice president of sales and marketing will now take on the role of vice president of marketing, freeing him up from sales to focus more intently on longer range marketing initiatives.
Martin Siwy will be shifting more time and energy to an expanded marketing role, focusing on ThermaSol's business development. Siwy will utilize his wide-ranging experience and creative perspective to identify and develop new business opportunities, explore unconventional marketing projects and programs as well as playing an important role in the development and introduction of new products. As ThermaSol grows, it's important that they continue to redefine how to best promote the ThermaSol brand to create a better experience for their end users, showroom and trade colleagues.
Siwy is excited about the new position, "With the industry changing at lightning speed, combined with my passion for the plumbing industry and technology, I am thrilled to focus on this new role. I am excited to reinvent how we think about marketing and business development and come up with new and innovative channels to grow the steam category. More than ever we are going to use the strength of ThermaSol's brand and technology to reach new levels."
The second major announcement is that Ryan Paul, previously a regional sales manager has now been promoted to vice president of sales. In this position, Paul will establish and execute annual sales strategy for ThermaSol's U.S. residential market, manage the sales team's shared goals and maintain a line of communication with sales agencies and showroom professionals. Ryan Paul joined the ThermaSol sales team three years ago, and will incorporate his more than 20 years of sales and management experience in the kitchen and bath industry into his new role. He will work with the sales team to create effective presentations, programs and promotions as well as offering engaging brand and product trainings that support ThermaSol's showroom partners.
Ryan Paul shares Martin Siwy's enthusiasm, "I'm thrilled to start! I have a passion for our decorative plumbing industry and this new role allows me an opportunity to do even more. The best part of the job, of course, is working with friends – old and new – in our plumbing community that are spread across the country."