True Refrigeration Announces Interior Designer Vanessa Deleon as Brand Ambassador
---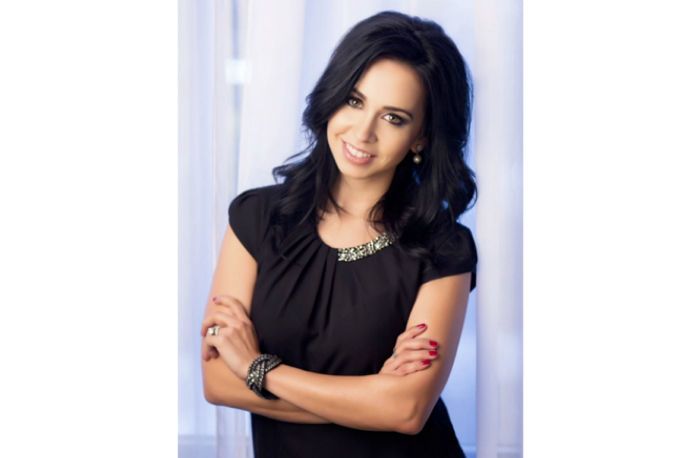 September 27, 2017
True Refrigeration has tapped New York-based interior designer, lifestyle expert and TV personality Vanessa Deleon to be an official ambassador for the brand. The creative force behind a wide range of commercial and residential projects, including True Residential's newly opened Chicago showroom, Deleon has been a longtime devotee of the brand. As part of her role as Brand Ambassador, Deleon will be a proponent of True within the design community and at various events, providing inspiration, creative direction and design for product collections, tradeshow vignettes and more.
"I've been using True Refrigeration for both my commercial and residential projects for years," said Deleon. "I love that their residential products are stylish, exquisitely designed, and come with a long legacy of commercial performance and strength baked in." Deleon describes the partnership with True Refrigeration as the perfect marriage of style, values and innovation. "True and I share a similar aesthetic and design philosophy: design-forward, with a sturdy, elegant undertone. As a matter of fact, I'm incorporating a True 42 refrigerator into my new kitchen at home."
Featured in numerous books, publications and television appearances, including American Dream Builders and HGTV's Generation Renovation, Deleon has been named "The Rising Star of Interior Design" by the IFDA and Jamie Drake. She is the recipient of the Latina Trailblazer Award, Illustrious Awards and Gold Coast Leadership Award. She has also been named editor at large at ASID.
"We are thrilled to partner with such an exceptionally talented and charismatic influencer in the design world," said Steve Proctor, True's director of sales and marketing. "Often utilizing our products as a springboard for innovative and informed choices in her residential kitchens, Vanessa is an ideal fit. We're so excited to learn more about our designs from Vanessa's perspective as we continue to perfect and expand our residential products."