Tulip Cooking Appoints Executives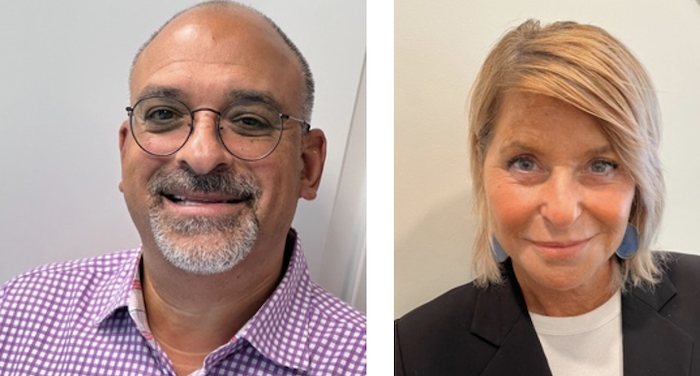 August 27, 2023
Tulip Cooking, the pioneering innovator in gas and induction cooktop systems, is proud to announce the appointment of two accomplished executives to its leadership team. Elizabeth Nussbaum (above right) has been named regional sales director, while Amir Girgis (above left) has assumed the role of executive vice president of sales & marketing.
"We are excited to welcome Elizabeth and Amir to our executive team. Their extensive industry knowledge and proven leadership skills will undoubtedly drive Tulip Cooking's growth and innovation as we continue to transform the culinary experience," said Louis Van Leeuwen, CEO of Tulip Cooking.
Nussbaum brings a wealth of experience to her new role at Tulip Cooking. With a distinguished background as the former national brand sales director for Waterworks and the former director of business development at Renovation Angel, Nussbaum is renowned for her expertise in sales and business development within the architecture and design industry. She has also served as a senior sales associate and designer at Ann Sacks. Nussbaum is a proud member of the National Kitchen & Bath Association and the National Association of Realtors.
Girgis is a seasoned professional with a track record of success. Drawing from his experiences as president and owner of Better Distribution, the Canadian distributor for Tulip Cooking and other esteemed brands, he brings a deep understanding of sales network development, brand management and strategic marketing campaigns. His background includes roles as the former director of sales & marketing at Integrated Appliances Ltd. in Toronto, as well as the managing director of sales and marketing at Diva de Provence. While at Diva, Girgis was instrumental in that company's US induction launch, making it the first company to embrace induction cooking technology in North America. Girgis is also a veteran of the Canadian Armed Services.
Tulip Cooking, a trailblazer in cooktop technology, takes a fresh approach to kitchen design with its revolutionary gas and induction cooktops. By combining function, flexibility and exceptional design, Tulip Cooking elevates the cooktop from a mundane appliance to a focal point of the modern kitchen. Every unit is hand-assembled in the Netherlands, reflecting the brand's commitment to old world craft and new world efficiency.
Girgis, reflecting on his new role, said,  "I am honored to lead the sales and marketing efforts at Tulip Cooking. We are poised to increase our brand awareness and to expand our network to bring our amazing products to an even wider audience."
Nussbaum also expressed her enthusiasm. "I'm thrilled to be part of the Tulip Cooking team. This is an exciting opportunity to contribute to a company that is redefining the culinary landscape."