Enhancing Health & Well-Being Through Bathroom Design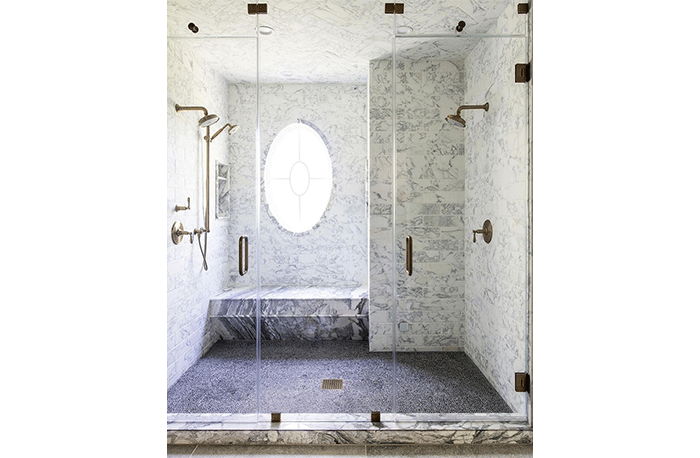 October 1, 2023
This article was originally published on October 1, 2023; it was updated on October 16, 2023 and November 3, 2023.
Enhancing Health & Well-Being Through Bathroom Design
The bathroom isn't just another room in the house. It's a place where people practice much-needed self-care. That's why it's not enough to create a bathroom space that looks good. It should also feel good. Besides offering convenience, a well-designed bathroom should cater to the body, mind and soul.
While well-being can look different to each client, some fundamental principles apply to all modern bathroom designs. They can help you create a truly remarkable place that offers multiple enjoyable experiences.
We've gathered opinions and tips from designers across the country to inspire the most unique bathroom designs. It starts with understanding what the client wants.
Envision the End User's Goals
As more and more people focus on self-care, bathrooms are becoming sanctuaries. What used to be a place to get clean has become a space for well-being practices. When creating an ideal bathroom, data-driven analysis of the client's well-being goals should dictate the design, according to Shea Pumarejo, Interior Designer and CEO of Younique Designs.
People want a place to relax and reduce stress in the hectic modern world. Some want to take care of their health and lower their blood pressure. Others want to maintain high levels of activity and need a place to soothe their joints after a workout.
The more you learn about what a person wants and how they spend their time at home, the easier it will be to design a perfect bathroom. Allow the client's needs to become your inspiration.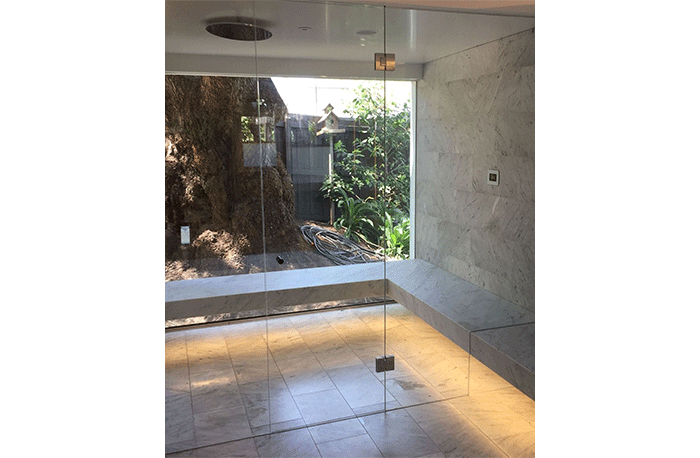 Dig into what the client wants. It may surprise you.
Enlighten Aesthetics with Well-Being
Well-being isn't just about feeling better physically. It involves finding a delicate emotional balance that powers everyday activities. Just like art, well-thought-out design can heal the soul.
Small and cluttered spaces can feel suffocating and claustrophobic, while a large and comfortable bathroom can have a healing effect. Clients need a design that embraces them with love and happiness the moment they enter, advised Laura Muller, Principal Interior Designer and Owner of FOUR POINT DESIGN BUILD INC.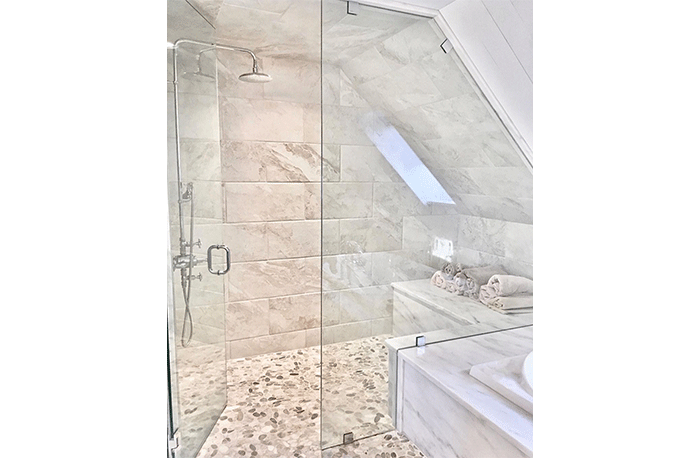 The perception of space can make all the difference.
Enliven Task Lighting with Nature
Since people have different visual capabilities, task lighting is important in creating a stress-free environment. It doesn't just eliminate shadows that could cause fatigue and headaches. It encourages well-being by calming the mind, notes Leah Heinsius, Architectural Designer and Owner of KBL Kitchen & Bath Designs by Leah Heinsius.
To complement task lighting, you can use layered lighting tactics to improve the texture and depth of the bathroom. These lighting options work together to create a soft and welcoming ambiance advised Sharon L. Sherman, Founder and Principal Designer of Thyme & Place Design.
Natural light is an essential part of well-being practices. Playing around with windows, skylights, and raw materials can maximize the positive experience for the client.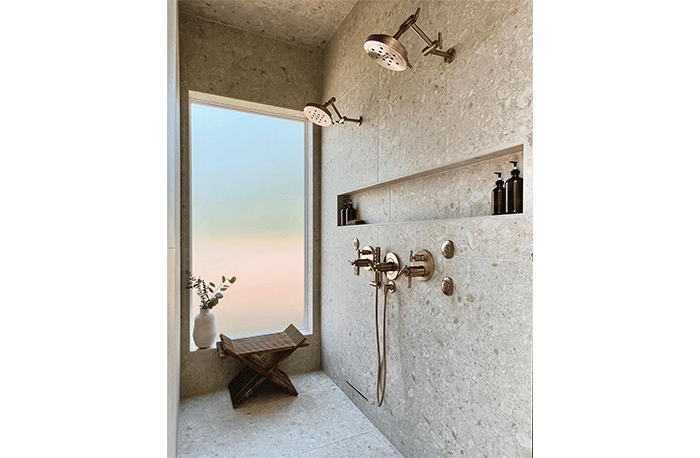 Natural lighting brings energy and warmth into the bathroom.
Encourage Self-Care with Steam
Self-care is a vital part of a holistic bathroom experience. When it comes to well-being, retrofitting a regular shower with steam can connect the best of both worlds: the energy of cold water and steam-driven relaxation.
Designing elements like steam showers in a home makes it much easier for all family members to care for themselves, Pumarejo said.
The benefits of steam showers for well-being don't end there. These showers can complement any decor with beautiful materials and modern styles while improving the client's experience with aromatherapy, chromatherapy, and Bluetooth-connected audio. In newer models such as MrSteam's iSteamX, clients can even watch their favorite streaming shows from inside their steam shower.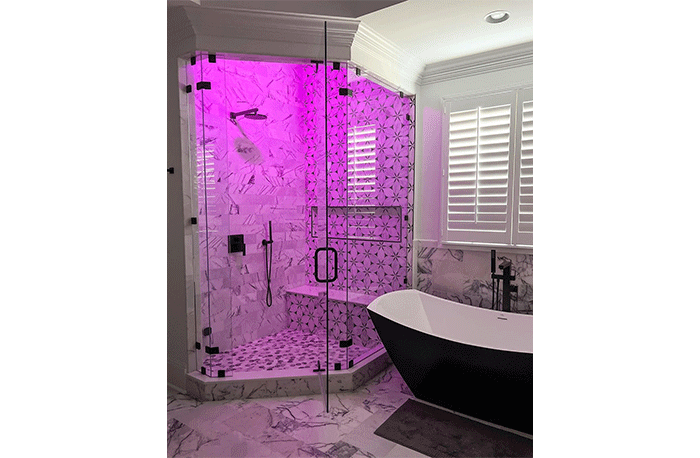 A steam shower with mood lighting is a winning well-being combination.
Ensure Safety for All Ages
The purpose of a perfectly designed bathroom isn't just to create a wonderful experience. It also promotes safety and health.
All family members should be able to enjoy the bathroom's comfort regardless of their unique needs. This involves installing grab bars for clients with mobility issues, ensuring slip-resistance of the tile, avoiding steps when possible, and lighting up potentially dangerous spaces, said Heinsius.
Enrich Your Client's Life
Weaving the aspects of well-being into the bathroom design can turn the mundane into a spa-like experience. As clients become more and more knowledgeable about well-being options, designers must go all out to meet and exceed expectations.
Combining the latest bathroom design trends with elements that drive well-being can help you stay on top of your game and contribute to the client's success.
By Martha Orellana, Vice President of Marketing, MrSteam