10 Trend Takeaways from Coverings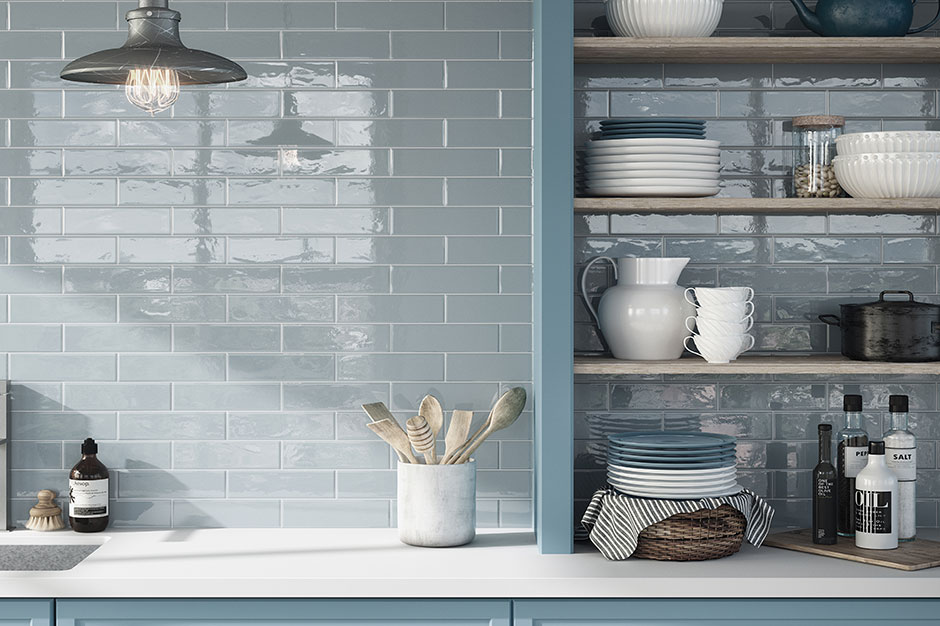 April 12, 2019
Celebrating its 30th year, Coverings – the largest international tile and stone show and conference in North America – featured the latest from more than 1,100 exhibitors and 40 countries last week in Orlando. Along with touring the show floor, attendees had the opportunity to attend educational sessions about topics like labor shortages, economic forecasts and project case studies.
View a gallery of Coverings products HERE.
"Coverings is proud to provide free access to top industry experts and products from around the globe," said designer Alena Capra, Coverings industry ambassador and principal designer of Fort Lauderdale, Fla.-based Alena Capra Designs. "As we continue our annual showcase of the latest in tile and stone materials, installation techniques and design trends, we're excited to welcome industry professionals of all backgrounds with robust new programming and product introductions."
KBB scoured the show floor for the latest in styles when it comes to surfaces and narrowed the many innovations down to 10 primary trends.
1. Flora & Fauna. Manufacturers have taken nature-inspired designs a step further and now feature graphics like leaves and flowers. Both seen in subtle and bold formats, these products work well as an accent piece.
                                                            Jungle from Cotto D'Este
2. Wild Woods. Natural wood looks – now with more realistic graining than ever – are a trend that is still going strong. Now manufacturers are combining the looks of different types of woods in various patterns for a more artistic flair.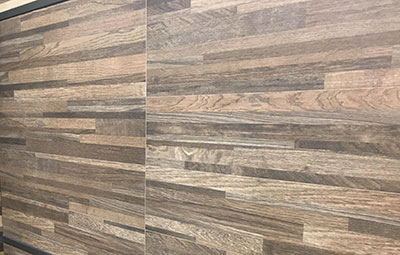 Multi-color bright oak Voyage from Landmark Ceramics
3. Concrete Looks. The industrial and modern appeal offered by concrete is in high demand by consumers. Just like in wood-look tile, these products have highly realistic interpretations of concrete in a number of variations.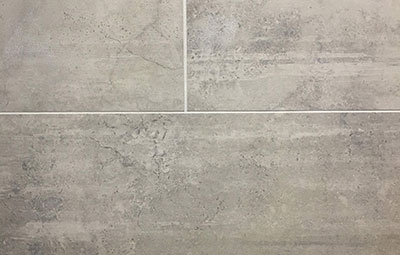 Asher from American Wonder Porcelain
4. Large Panels. Massive slabs without grout – made particularly for walls and floors – are very much in. Having these offerings makes it easier for designers looking for a modern style.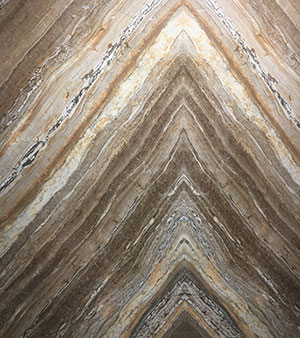 Cobra from Stonepeak
5. 3D Texture. Along with innovations in visual graphics, there have also been advancements in texture. Using technology like sinking ink, which can create vein-like indentations in the product, manufacturers can make touching the material just as much of an experience as seeing it.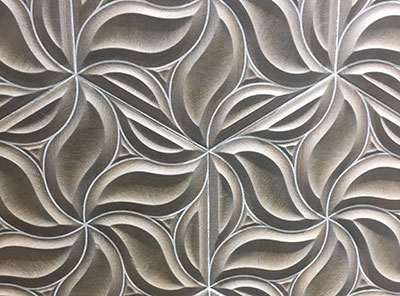 Chapado in Ivy Walnut from Realonda Ceramica
6. Textiles. The comfortable look and feel of textiles – from linen to blue jeans – is being mimicked in tile surfaces. This type of product is ideal for softening a space.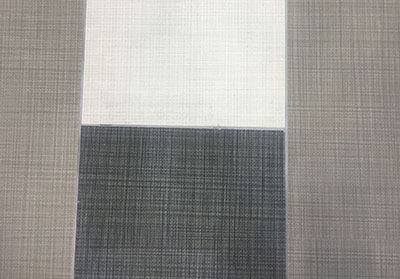 Thrills Porcelain Rectified Tile in matte linen from Lamosa
7. Geometry. We all love the look of subway tile, but new patterns are offering a fresh take on how to lay out a floor or backsplash. Now manufacturers are releasing tile in a variety of shapes, such as a hexagon or rhombus, for more creative surfaces.
                                                                     Calacatta Printed from Dune
8. Metallics. The industrial trend continues with products that either have an entirely metallic finish or offer hints of metal. Gold, silver, brass or copper – any of these tones can be found in either daring or understated ways.
                                                             Rebel from ABK Ariana Flaviker
9. Colors. While gray, white and black are still very much alive in the American market, consumers are becoming bolder in their choices. Manufacturers are responding with vivid color choices, in everything from pastels to bright tones.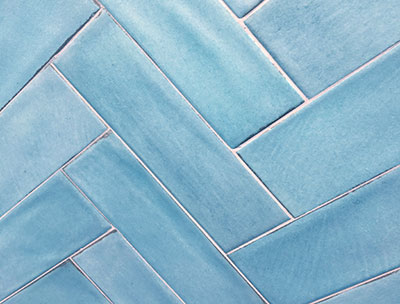 Key West by Cir
10. Antique Look. The ancient look of encaustic cement tiles is trending as a fun and yet traditional option. Playing into the demand for more color and geometry, these tiles work well in backsplashes, small flooring areas and accent walls.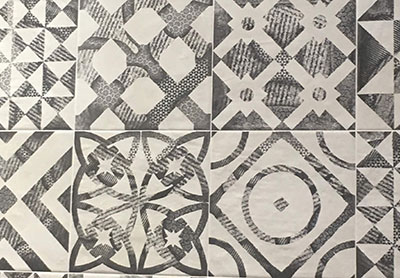 Fine Porcelain Stoneware in 7 mm from Fincibec