A Look Ahead at Luxury in Bathroom Design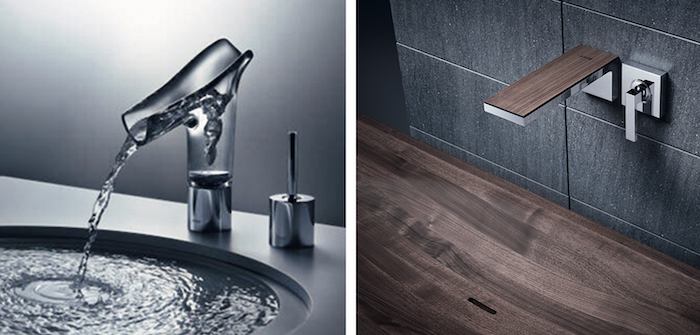 December 13, 2021
In a recent whitepaper that examines luxury bathroom design, AXOR – working with consultants at The Future Laboratory – outlines why the values of upmarket buyers are shifting and how brands will need to respond.
"What can architects and interior designers do not just to optimize spaces but to enhance them?" asked Anke Sohn, head of AXOR brand marketing. "To infuse them with character, meaning and soul? To deliver on the very personal perception of what luxury is for each and everybody? These are the questions we are exploring with this project."
The paper identifies some microtrends that will influence designers.
Net-Positive Bathrooms
As consumers and building codes become more environmentally conscious than ever before, it's causing a shift in how structures and spaces are designed. Sustainability-minded customers will seek bathrooms that can regenerate waste. As with low-flow toilets and taps, technology – such as movement sensor-controlled faucets – will be employed to minimize resource consumption.
Bath fixtures, fittings and finishes will increasingly be fabricated from renewable or recycled materials. As materials merge with technology, the emergence of self-healing surfaces and components will mean that consumers won't need to spend as much time maintaining their homes.
Self-contained components that can be swapped out as complete assemblies will be favored over those that require other elements in the room, such as tiles and fixtures, to be ripped out and discarded during the repair or replacement process.
Programmable Places
As technology develops, consumers will be empowered to hyper-personalize their home, optimizing its programmability, efficiency, hygiene and environmental footprint through smart features that can adapt to each individual user. With material innovation, mirrors and floors in bathrooms will be able to track and analyze peoples' biometrics and link with other devices to provide real-time feedback on how to improve their health and well-being.
A rise in smart medicine cabinets is on the horizon, allowing consumers to view what's inside the cabinet while they are away from the home. Cabinets could also scan their contents, determining if prescriptions or cosmetic supplies are running low, and automatically ordering a new supply when necessary.
Sanitized Sanctuaries
The pandemic has underscored the need and demand for heightened sanitation in the home. Many emerging innovations offer multiple benefits; touch-free faucets, for instance, can not only help conserve water by sensing its flow rate but also prevent cross-contamination and the spread of germs by reducing the number of contact points in the bath. Ultraviolet lighting can be harnessed to sterilize surfaces. Linens and clothing can be placed in garment bag-like containers that use ozone to eradicate bacteria from the textiles.
Designers are also looking beyond Covid, toward a future in which collective health is paramount. One concept centers around silence and inducing a wellness-boosting sense of calm, creating a place of respite. Brands are experimenting with soundproofing and aural experiences to enhance the sanctity of the bathroom. In this scenario, people could enjoy not only water baths but sound baths as well.
Read the complete whitepaper here.