Benjamin Moore Reveals Shadow as Its Color of the Year 2017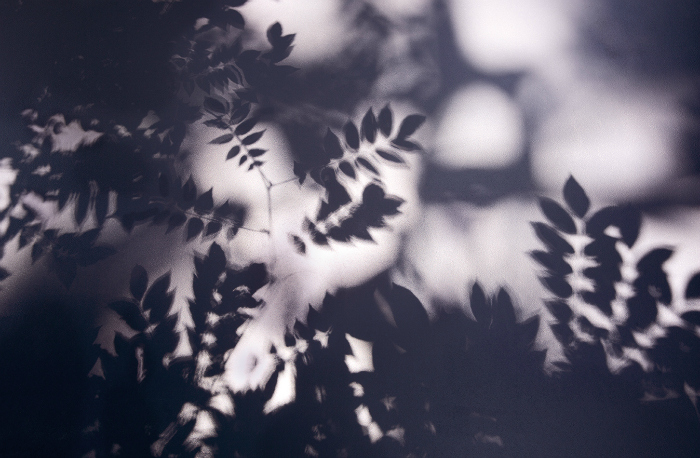 October 20, 2016
Benjamin Moore announced its highly anticipated Color of the Year 2017 – Shadow 2117-30, a rich, royal amethyst. The color leader also unveiled Color Trends 2017, a corresponding palette consisting of deep, saturated hues. The Color of the Year was unveiled this week to leading interior designers, influencers and media at an exclusive event in the Stephen A. Schwarzman Building of The New York Public Library.
"Allusive and enigmatic, Shadow is a master of ambiance. It is a color that calls to mind a 'past.' yet it can also make a contemporary, color-confident statement," said Ellen O'Neill, Benjamin Moore creative director. "Shadow is sophisticated, provocative and poetic; it can bring energy to a space or harmony and a moment of respite."
The Benjamin Moore Color Studio forecasts color trends after a year of research attending major industry shows around the world while also taking cues from standouts in architecture, fashion, textiles, home furnishings and the arts. Fine art emerged as a leading inspiration, highlighting the correlation between an artist's use of color and light to create mood.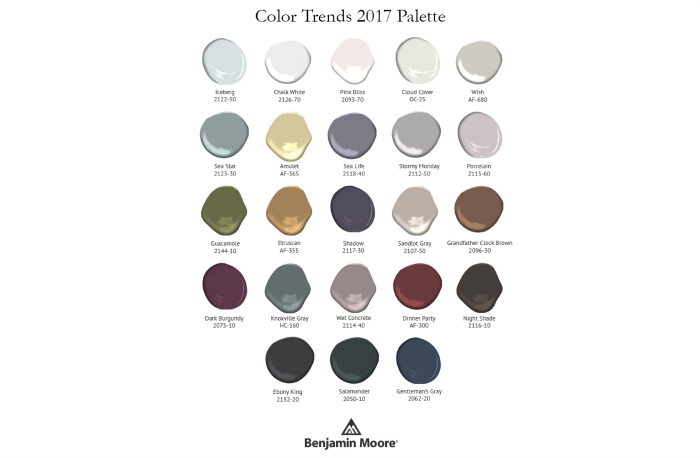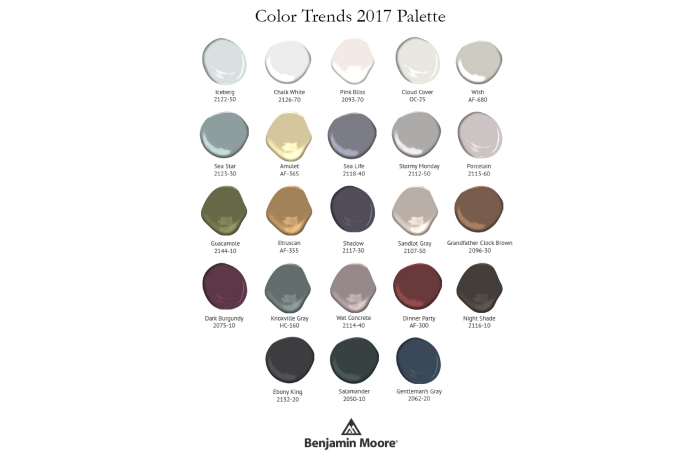 The Color Trends 2017 palette features 23 rich and sophisticated hues ranging from muted pales to saturated deeps. In curating the palette, the Color Studio lent significant consideration to the pairing of colors and relationships between color families, as well as a newfound level of color confidence in deeper hues among design professionals and consumers. The inspirational Color Trends 2017 color card illustrates the use of color in ways that celebrate how shadow and light travel throughout a space during the course of a day. The 23 colors of the Color Trends 2017 palette include the following:
• Shadow 2117-30
• Amulet AF-365
• Salamander 2050-10
• Guacamole 2144-10
• Sandlot Gray 2107-50
• Sea Star 2123-30
• Etruscan AF-355
• Chalk White 2126-70
• Porcelain 2113-60
• Sea Life 2118-40
• Stormy Monday 2112-50
• Grandfather Clock Brown 2096-30
• Wet Concrete 2114-40
• Cloud Cover OC-25
• Dinner Party AF-300
• Wish AF-680
• Night Shade 2116-10
• Knoxville Gray HC-160
• Ebony King 2132-20
• Gentleman's Gray 2062-20
• Pink Bliss 2093-70
• Iceberg 2122-50
• Dark Burgundy 2075-10