C2 Paint Names Color of the Year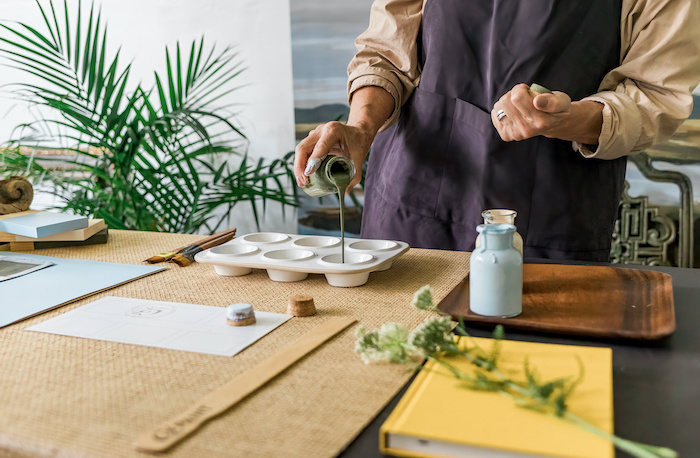 September 30, 2023
C2 Paint introduced its Color of the Year for 2024, C2 Thermal #752, a fluid, refreshing blue that's simultaneously invigorating and calming. Fresh and flexible, it uplifts and energizes its surroundings, prompting us to discard negativity from the past in preparation for an optimistic future while its soothing undertones offer a calming presence. Because it encapsulates elements of air and water, it serves as a poignant reminder of our interdependence with nature and the importance of sustainability in our daily lives.
According to Philippa Radon, interior designer and C2 Paint color specialist, "C2 Thermal reminds us of a vast blue sky and the infinite array of blue hues nature offers to help restore and redefine our mood. This bespoke pale yet punchy blue is poised for adventure and brimming with hope, evoking feelings of loyalty, trust, and confidence. Its contradictory nature has the dual ability to uplift us and provide a sense of calm and tranquility."
C2 Thermal serves as a color mentor and a tie to nature, reminding us to embrace color and creativity and live consciously.
"This year's choice for Color of the Year goes far beyond aesthetics. C2 Thermal serves as a call to action, energizing us to live boldly, to express our unique styles freely, and to acknowledge our responsibilities as stewards of our planet," said Tia Clarida, C2 Paint's director of marketing.
As part of their Color Capsule for 2024, C2 Paint also introduced two additional complementary hues.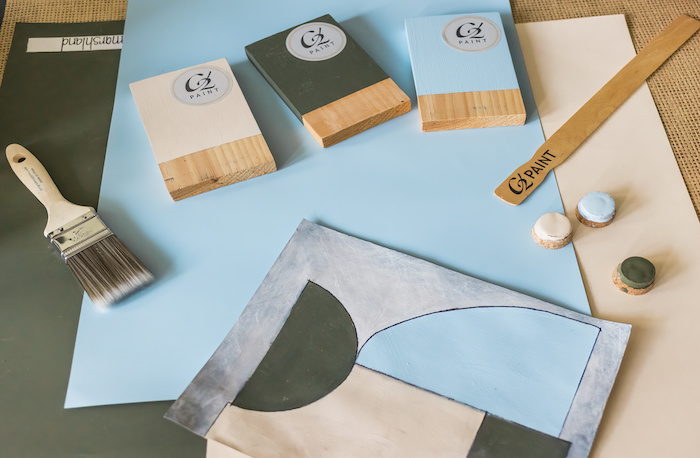 Radon continues, "Color is never seen in isolation. Just look out the window and see how many colors interact with each other. Our annual capsule tells a story where our colors become the characters: the lead being Thermal (above right), with Brulee (above left) and Marshland (above middle) as support roles".
C2 Brulee #546 intersects soft apricot with honeyed vanilla, offering a welcoming, contemporary perspective. It embodies a midsummer glow, infusing warmth into any space. Use C2 Brulee as a standalone shade or pair it with Thermal to mimic an ethereal sky.
C2 Marshland #918 is a defining green shade that serves as a testament to the transformative power of green, with its remarkable ability to influence both design and emotional ambiance. It's an impressive, adaptable, mid-olive green that anchors itself in the deeper realms of the color spectrum. Earthy, stable, and organic, its subtle undertone of muted yellow gives it an animated vibrancy, ensuring it never appears dull but exudes a luminous, life-affirming vitality. C2 Marshland pairs perfectly with C2 Brulee as an accent or ceiling color or with C2 Thermal to bring nature indoors.
Photo credit: C2 Paint