Changing Spaces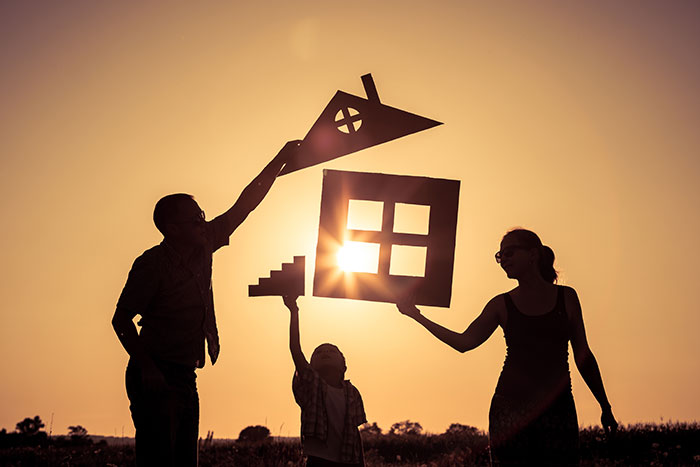 May 11, 2020
By Patricia Gaylor
I'm sure you can all agree we are living in an unprecedented time. Before COVID-19, our industry was experiencing exponential growth (in a good way), with the onslaught of new technology that we all witnessed at KBIS these past couple of years. "Wellness" was the buzzword at this past show, along with a lot of voice-activated tech for operating systems, faucets, etc. Also, I was seeing a lot of "E-design" websites pop up, which is a tough learning curve for an old-school designer like myself. But everything has changed.
We are all scrambling and trying to figure out ways to continue our business as usual, when it's anything but. This hiatus we are on is giving us all a lot of time to think, and I'm personally glad for all of our design groups where we can connect and share ideas and concerns – and once in a while, a laugh or two.
Isolation has necessitated me utilizing Zoom or FaceTime calls with clients, and I've been using 3D floor plan renderings and mood boards for virtual designing. It's starting to become a really easy way for me to work remotely. I also find that clients can have a crystal-clear idea of what's being planned, as sometimes I take for granted that they understand every little design nuance.
As we all know, this crisis has presented a silver lining, one that makes us appreciate our families more, 'make do' with what we have, check in on the well-being of our friends and neighbors, etc. But beyond that, how do we move ahead?
Now, more than ever, can we design for health, wellness and sustainability as a given? I believe we can, and this current situation will offer many opportunities for our business to develop in new ways. Out of all this chaos, we are beginning to realize the importance of home as a safe and healthy haven and how this current situation is changing the way we can design for continuing wellness.
Here are some ideas we can integrate when designing new spaces:
1. Mud Room/Entry
This is a designated entry with hard, cleanable surfaces and ample counter space to deposit grocery bags, clothing or any outside material that enters the home. This can become a drop zone for items to be cleaned before they enter the house. This could also include a wash-up or laundry sink and possibly integrate a nearby powder room or 3/4 bath with a small shower. I know this sounds like I'm describing a 'decontamination room,' but I'm not. This room is an everyday place to undress the kids from a day at the beach or unload sports gear and backpacks. If there's room for a laundry duo or a stacker, even better. Organization could include places to store pet items, hats and gloves and a place to leave your shoes upon entering.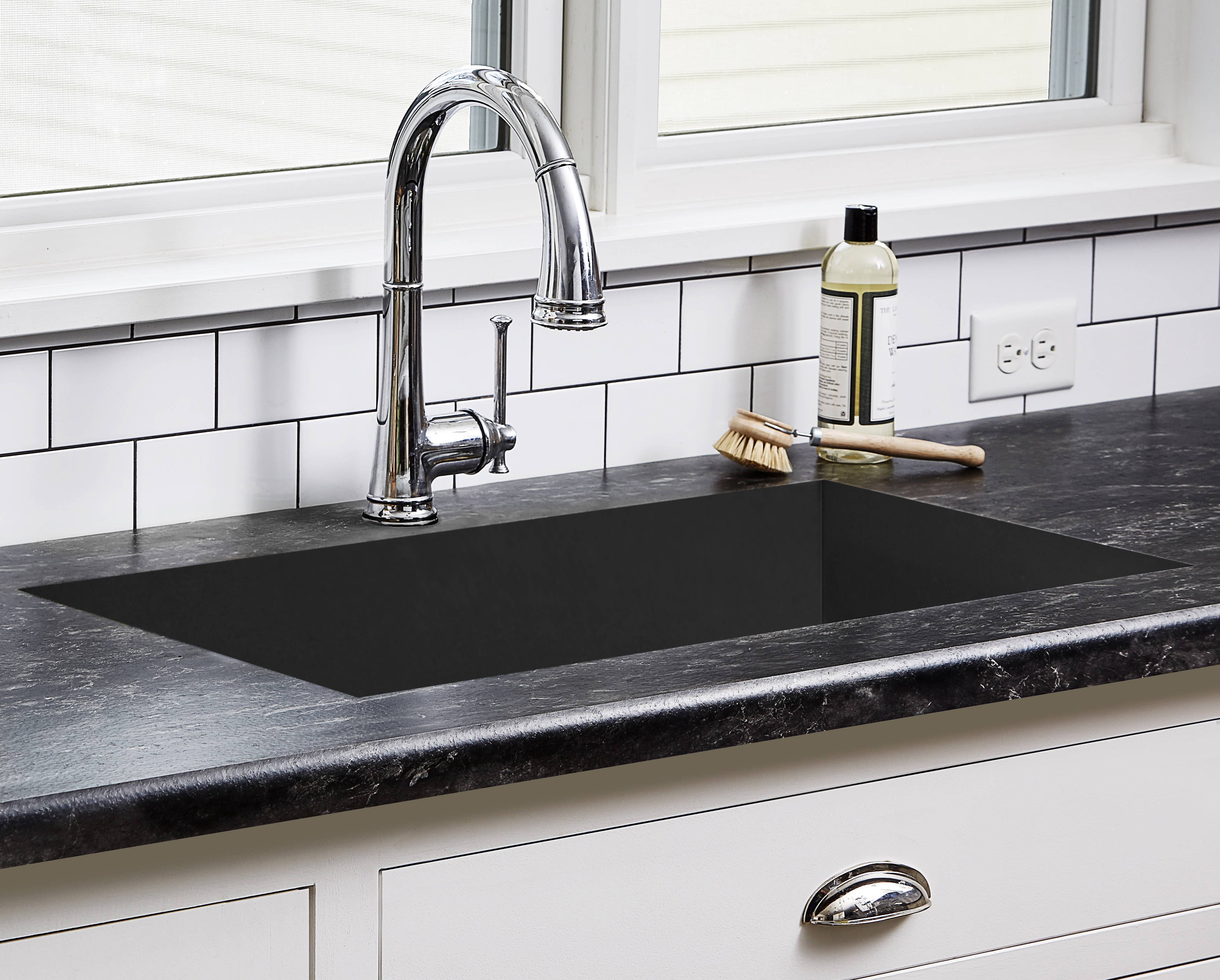 Formica countertops make for easy cleanup
2. Designated Office Space
This current crisis has pushed us to create designated, high-functioning work spaces – not just an alcove or a laptop on your counter. It looks like a lot of us are going to continue to work from home, so it's important to create a designated area with good lighting, enough electrical outlets, charging drawers for keeping all our electronics organized, etc. Because of the high demand in teleconferencing, good-looking backgrounds and attractive surroundings create a professional atmosphere.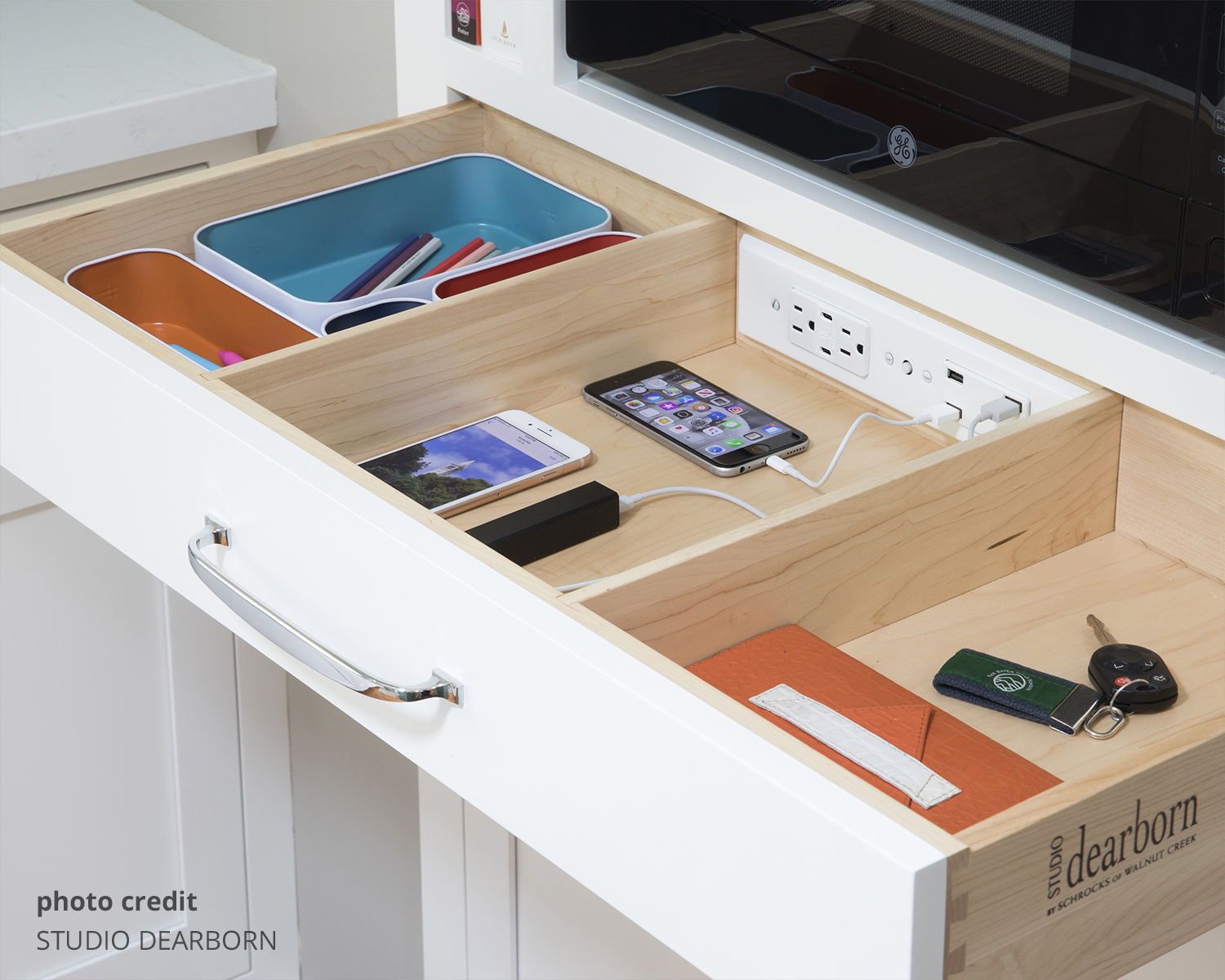 Charging station by Docking Drawer
3. Touchless Products for the Kitchen & Bath
Voice-controlled faucets are becoming more mainstream, and people are seeing the need for them aside from just the convenience factor. Toilets that can be flushed with the wave of a hand and those that can self-clean the bowl keep germs at bay. Also, there's been an increased interest in bidet use, which has been popular in Europe for many years.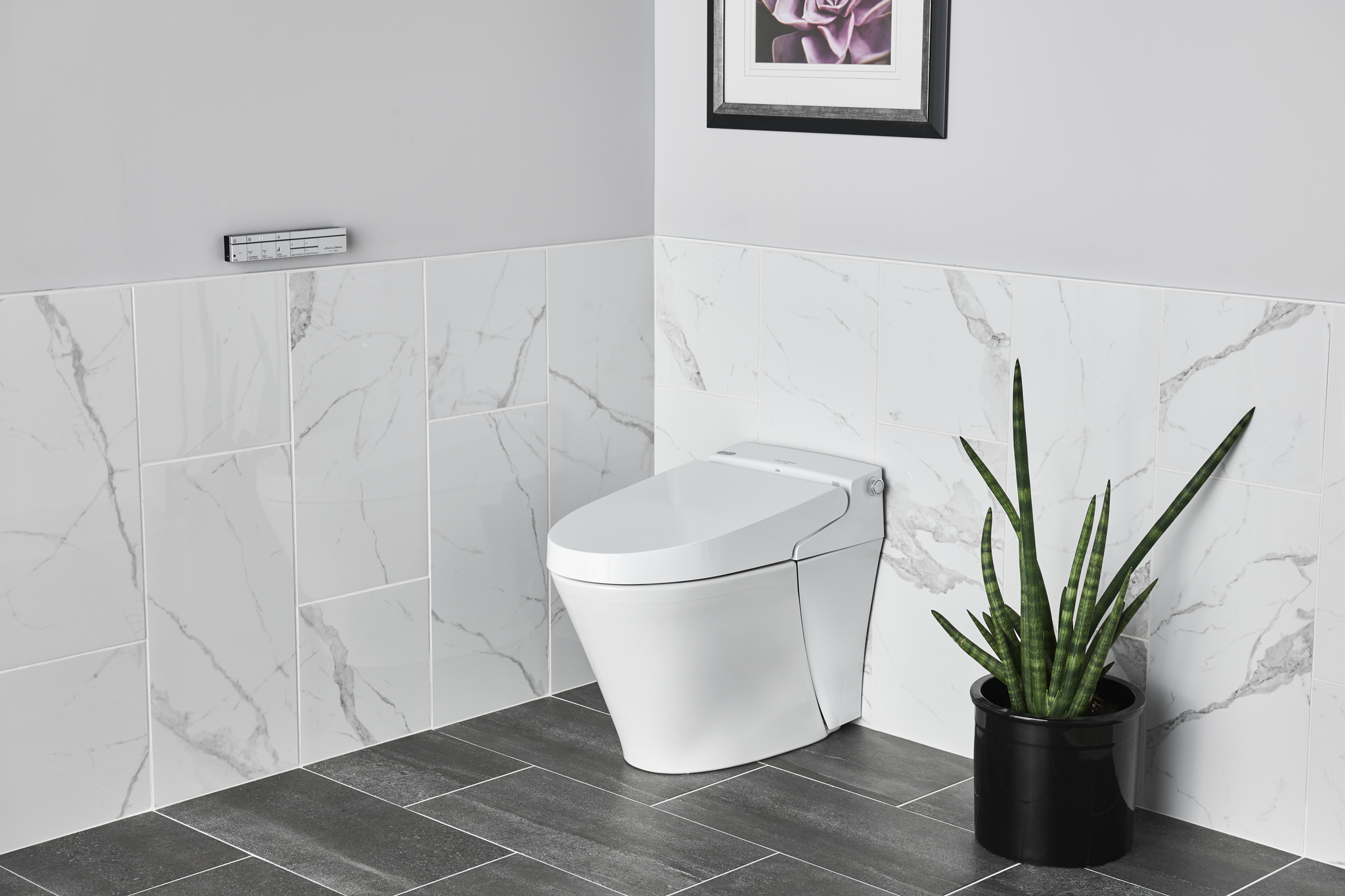 An American Standard Acti-Clean Toilet cartridge will self-clean your toilet at every flush.
4. Food Storage
Whether you have space to design a walk-in pantry or a designated space for organizing canned or dry food storage for your clients, an organized pantry is an essential part of a well-functioning kitchen. Everyday items like canned goods, dried beans and cereals, paper goods and even recycling in one spot makes things easily accessible. Stowing seasonal dinnerware or less-used appliances frees up space in the kitchen cabinets for items used every day. It's also a great place to store items that are bought in bulk for larger families.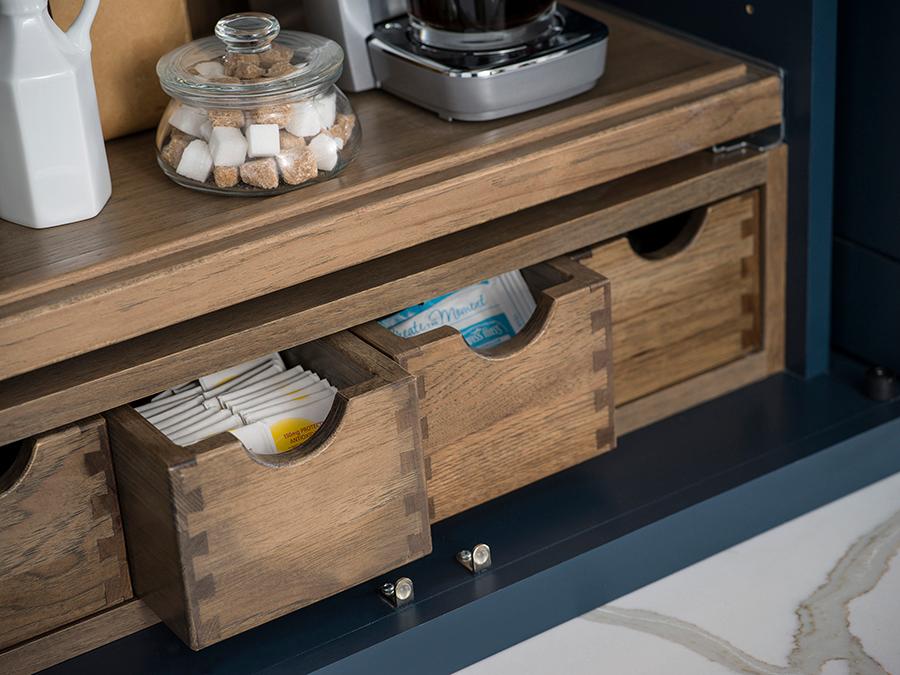 Dura Supreme's Horizontal Apothecary drawers and Flat Roll-Out Shelf
5. Growing Fresh Produce & Herbs Indoors
Adding herbs and micro greens that you grow yourself guarantees that they are fresh and organic. The Viking Professional Micro Green and Herb-growing cabinet (below) is an undercounter grower that is great for starting vegetable garden seeds pre-planting or growing fresh, healthy produce all year round. People who love to juice for health can grow their own greens.