Choosing The Best Lighting For Your Kitchen and Bath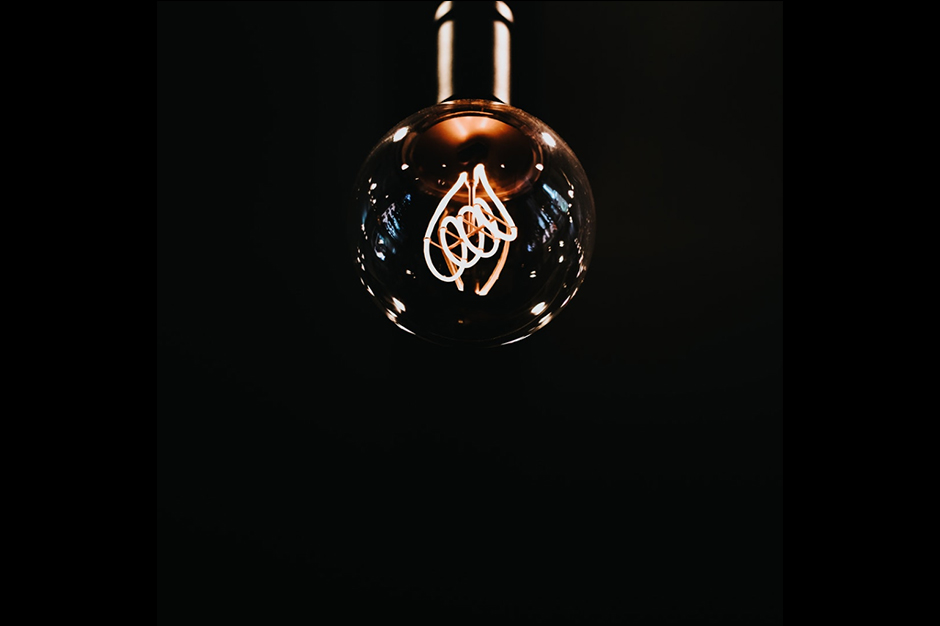 August 20, 2018
Homeowners get a lot of bright ideas in two of the most important rooms in their homes — the kitchen and bathroom — so it makes sense that these areas be properly illuminated with carefully chosen artificial lighting sources.
After all, these are the spaces, respectively, where food masterpieces are created and people gather and where new hairstyles are tried, personal grooming is attended to and magazines are read while sitting on the throne. Using the ideal hardware for these tasks can brighten your day — literally and figuratively. But many homeowners pick the wrong fixtures and bulbs or position them in the wrong spots. Experts say making the right choices can make a big difference.
In the Kitchen
Mark Kruger, a Hamden, Conn.-based architectural lighting designer, believes that lighting is one of the most important elements in a well-designed kitchen.
"The kitchen is often the centralized focal point or hub of your home. As such, it serves multiple purposes that need to be addressed with style, finesse and appropriate lighting levels," said Kruger. "For example, food preparation requires controlled brightness and almost no shadows on cutting surfaces, cooking stations and assembly areas."
Shila Scarlet Griffith, an interior designer near Philadelphia, seconds that point.
"For practical purposes, you should be able to clearly see what you're doing in the kitchen — a place where knives and other sharp tools are used. Secondly, lighting influences how fresh the food looks," said Griffith. "Consider that warmer tones make eating areas feel cozier, and the colors of food are typically warm reds, oranges and yellows; therefore, warm light enhances those tones. But cooler lights dull warm colors, making them look grayer."
What's more, a handsome fixture can make a strong impression.
"Using slightly oversized fixtures above an island, like pendant lights, can serve as a dramatic focal point," added Maureen Hodor, a designer with Kitchens by Design in St. Simons Island, Ga.
For best results, Justin Riordan, founder of Portland-headquartered Spade and Archer Design Agency, suggests installing a combination of overhead lighting (that casts light straight down), under-cabinet lighting and, if you have an island, a decorative fixture suspended above it.
"Overhead lighting is great for providing an ambient light level in the room; but our bodies can easily cast a shadow on the countertop surfaces we're working on," said Riordan. "Using under-counter lighting will help illuminate any of these shadows."
Overhead lighting is typically provided in the form of recessed can lighting, installed in the ceiling, that uses bulbs. Under-cabinet lighting sources include LED tape or strips that can be easily fastened to the bottom of upper cabinets, especially above a sink. Depending on your island, two to three medium- to large-sized pendant lights powered by smaller bulbs are often recommended.
"These different light sources should be controlled independently on dimmer switches, so you can turn on only the overhead lights or turn off the pendant lights for maximum lighting flexibility," said architect/remodeler Jim Molinelli.
When shopping for fixtures, "pay attention to scale. Selecting fixtures that are too big or small will affect their impact and the look you're trying to achieve. New fixtures should also pair well with your current style," Hodor said. "You don't necessarily have to match tones and metals. It's okay, for example, to select a pendant with a touch of brass as an accent even if your faucet and hardware are chrome."
Bulb choice is arguably more important than the fixtures or their placement, many pros agree. Molinelli insists that LED or incandescent bulbs are best, provided they are the right color temperature.
"The ideal range for kitchen lighting is 2,700 to 3,200 degrees Kelvin, which makes human skin look more natural and many food products look more appetizing," Molinelli said.
In the Bathroom
Having proper lighting in your bath or powder room is equally important.
"This is a space where doing things such as applying makeup or shaving requires being able to see things at a smaller scale. You want to be able to clearly view what you're doing in detail, which can make you look and feel great," said Griffith.
Many homeowners make a big mistake when it comes to bathroom lighting: they rely solely on a fixture that mounts above the mirror. This creates shadows on the face that can make you look older and fatigued and which makes it harder to accurately determine how effective your grooming is.
Instead, Riordan recommends placing light sconces on each side of your mirror closer to eye level.
"In addition, it's smart to put in overhead lighting to provide an overall ambient light level in the room," said Riordan.
Also, a recessed can light directly above the toilet or in the shower is a nice option for extra illumination in those areas, Hodor suggests. She notes that showers and tubs — especially ones served by opaque curtains or doors — often lack needed illumination.
Remember, however, that lights within or near shower or tub areas should be UL listed and approved for those specific applications.
"All electrical circuits in the bathroom must also be GFCI protected, too," said Kruger. "And be sure to utilize suitably sized copper wiring — not cheaper aluminum lighting. This is why it's best to hire professionals to handle all your electrical wiring."
Lastly, as with kitchens, incandescent or LED bulbs in the 2,700 to 3,200 degrees Kelvin range are the ideal choice for bathrooms, Molinelli said.
Article originally published on NKBA.org here.