Color in Style with Progress Lighting Printable Coloring Book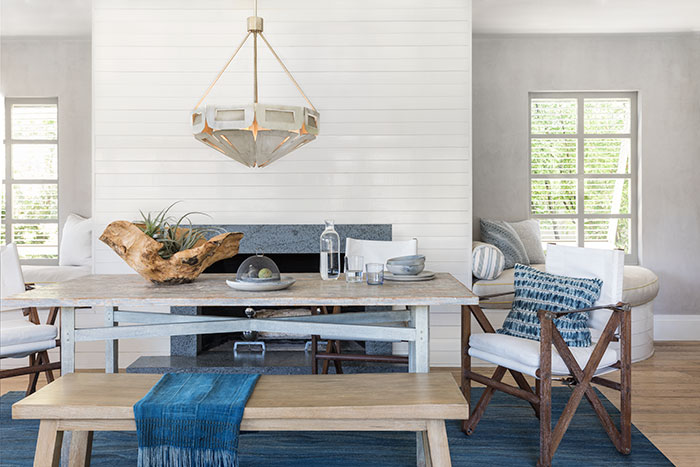 April 29, 2020
If you are seeking some creative fuel for your next home renovation or another décor project, Progress Lighting has you covered with their online coloring book, Color Your World with the Jeffrey Alan Marks Point Dume Collection.
"Progress first introduced an online coloring book in 2017, and it was a huge hit with both the design community and the customers who love our lighting," said Jennifer Kis, director of marketing communications for Progress Lighting. "We wanted to create a new version and collaborating with Jeffrey Alan Marks was a natural fit given the wonderful reception his lighting collection has seen from the design world over the past year."
Since its launch in early 2020, Point Dume™ lighting has been installed in design projects across the country. The pages of the coloring book are a celebration of the ways the collection has been used in beautiful rooms designed by some of Progress Lighting's partners.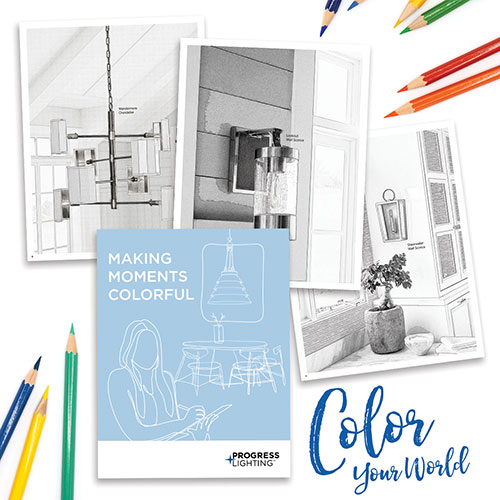 "The lighting, like Jeffrey himself, is infused with a lighthearted, casual spirit. This playful feeling inspired the creation of the coloring book as a fun way to learn more about the artistic influences that characterize not only the Point Dume™ Collection, but the work of interior designers, builders, and design influencers who were inspired by Jeffrey's vision," remarked Kis.
And in keeping with the spirit of the original 2017 coloring book, Color Your World offers an extra challenge: find the "P" —the Progress Lighting logo — hidden on each page.
Download a printable copy of Color Your World on the Progress Lighting website and share your creations on Instagram and Pinterest with the tag #Progress Lighting.