Coverings 2015 Showcases Trends in Tile and Stone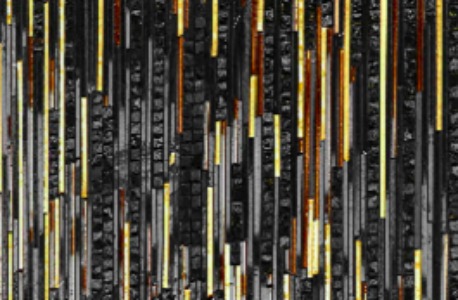 May 21, 2015
Exhibitors at Coverings 2015 showcased the latest trends in tile and stone at the largest international tile and stone exhibition in North America held last month in Orlando, Fla.
"The exhibitors at Coverings 2015 pulled out all the stops – from every aisle of the show, there were brilliant solutions for virtually every surface of a home or building," said Alena Capra, Coverings industry ambassador. "It's exciting to observe tile trends in this environment, knowing these show-stopping design statements will soon be what architects, designers, builders, remodelers, fabricators, installers and homeowners can expect to see in the market later this year."
At the exhibition, the hexagon was the tile shape de rigueur. A far cry from traditional hexagonal tiling, this new wave includes micro and macro sizes, rhombile tiling effects, irregular cutouts and multiple dimensions that yield depth and complexity. Several exhibitors displayed tile featuring designs of pop art and contemporary culture. This year also saw a bevy of decorative tile with mirrored and reflective metallic surfaces. The increasingly popular industrial look of steel and concrete, rusting and fading continued to reign. Many exhibitors showed tile resembling wood with dimension, textured knots, distress marks and details typical of hand-scraped woods. Technology continues to up the ante with digital printing and manufacturing processes that enable tile to achieve the look and feel of natural stone, ranging from luxurious white marble and creamy travertine to the rich hues of semi-precious stones. Exhibitors also proved that tile can create dynamic looks as several exhibitors showcased tile with raised surfaces in swooping, wave-like designs.
Coverings will return next year to McCormick Place in Chicago, April 18-21, 2016.