Danver Stainless Outdoor Kitchens Launches Newly Redesigned Website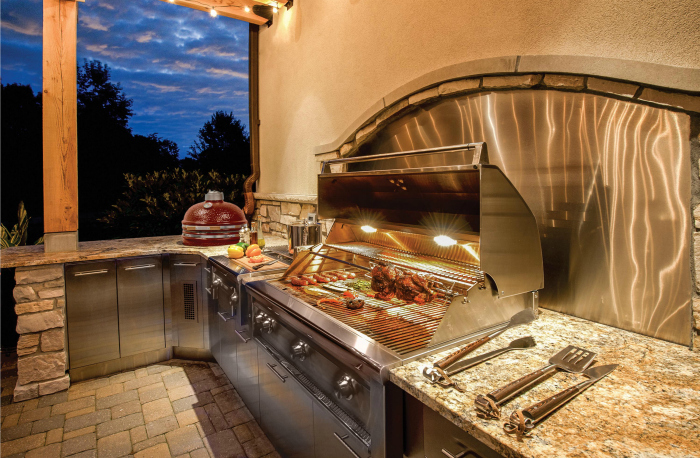 August 23, 2016
Danver Stainless Outdoor Kitchens has launched its newly redesigned website to better meet the needs of design and building professionals as well as consumers interested in enhancing exterior spaces with an outdoor kitchen installation. The redesigned website includes new features and improved functionality intended to upgrade visitors' online experience. 
"The new Danver website embodies a lifestyle approach, allowing industry professionals and homeowners alike to visualize the breadth of possible outdoor kitchen designs by way of captivating imagery," said Mitch Slater, president of Danver Stainless Outdoor Kitchens. "It's a much more sophisticated site with simpler navigation to ensure our customers can easily learn about our brand and product offerings." 
One of the many highlights on the updated site is the "Inspiration" tab, which provides a path to a photo gallery of outdoor kitchen designs, link to the company's new "Designer Curated Collections" by interior designer Kerrie Kelly and the option to "Design your Own" outdoor kitchen with a simple-to-use program. 
The new website also features industry-specific pages for builders, designers and hospitality professionals as well as a dealer-exclusive area. This allows the company's trade professional customers the ability to learn more about how they can incorporate Danver products in their upcoming projects, whether the project is residential or commercial. 
To browse through Danver Stainless Outdoor Kitchens' newly enhanced website, visit www.danver.com.