Delta Faucet Reveals Consumer Habits with Launch of Homeowner Index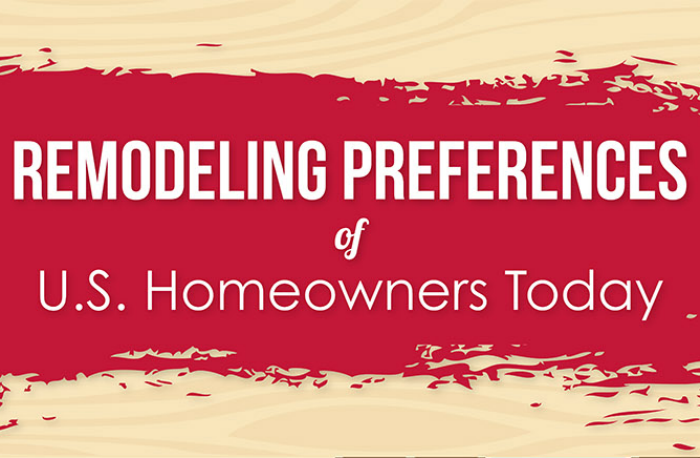 December 6, 2017
Delta Faucet has launched its bi-annual Homeowner Index to track renovation, design and purchase habits among today's homeowners while investigating key seasonal insights related to the home. A resource for industry decision makers, from builders and developers to architects and designers, the Index keeps a pulse on consumer behavior as it relates to the ever-important consumer preferences in the home.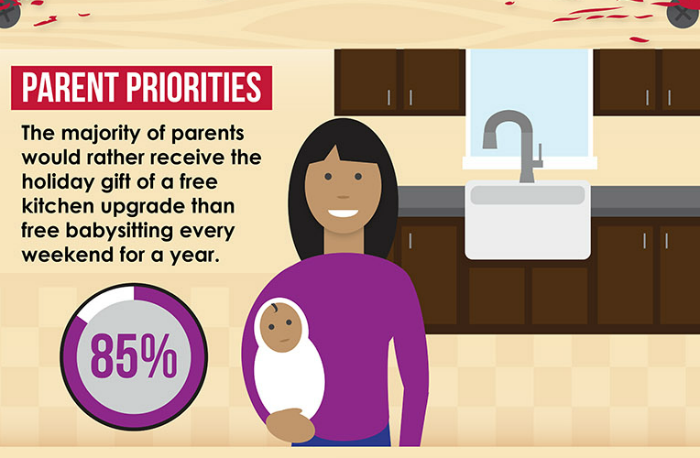 "At Delta Faucet, we are grounded in work that identifies consumer habits to develop products and innovations that deliver against consumers' wants and needs," said Paul Ponsford, senior market research manager at Delta Faucet. "The index allows us to track the ever-changing landscape bi-annually and offer perspective on seasonal trends, particularly as they relate to the kitchen and bath as well as form and function."
In its first iteration, Delta Faucet found many homeowners (56 percent) avoid hosting a party at home because they felt their home first needed to be updated or remodeled. Those upgrades may not be as costly and time consuming as homeowners assume given that half of those surveyed cite a multi-functional showerhead as a must-have for hosting guests, far outweighing upgrades like heated flooring (21 percent) or wireless speakers (18 percent).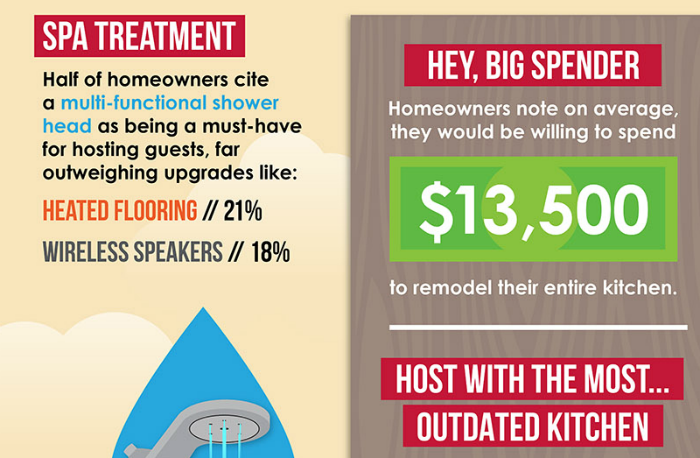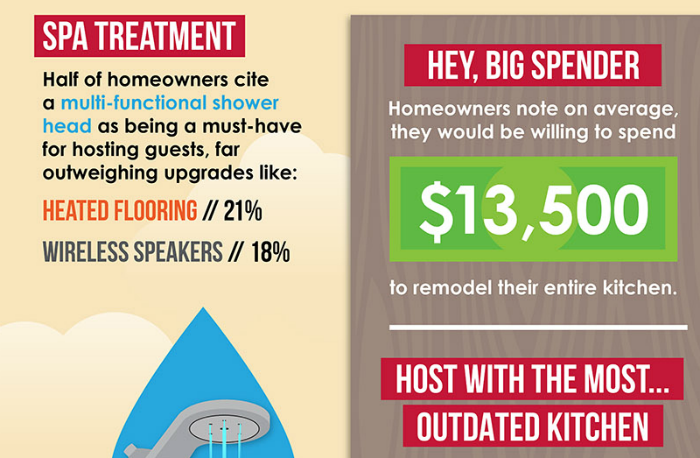 Other key findings the Index revealed include:
Parental Priorities: The vast majority of parents (85 percent) would rather receive the gift of a free kitchen upgrade this holiday season than free babysitting every weekend for a year.
Hey, Big Spender: Homeowners note, on average, they would be willing to spend $13,500 to remodel their entire kitchen.
Timeless Steel Style: More than half the homeowners surveyed (53 percent) prefer stainless steel as the finish of choice in the kitchen, more than double the second choice, nickel (24 percent), while matte black (20 percent) and chrome (20 percent) rounded out the preferences.
Rosie the Remodeler: More than half of women surveyed (54 percent) report they would do some, if not all, of the work on a kitchen or master bathroom remodel, compared to men (46 percent).