Drummonds Opens NYC Showroom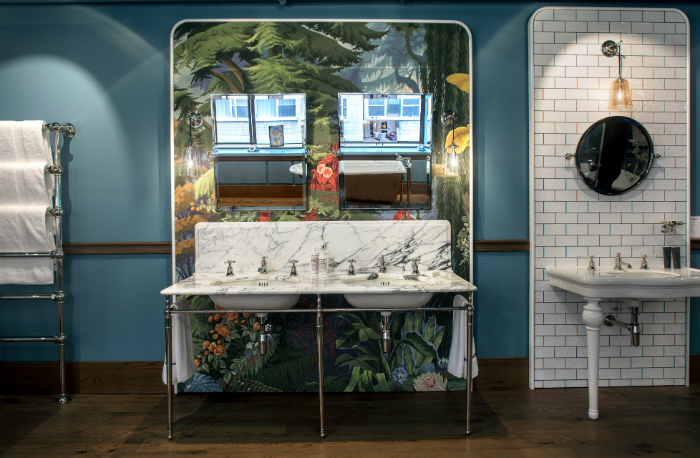 December 1, 2017
Drummonds, a designer and manufacturer of bathroom products, has announced the opening of its newest showroom within the A&D Building in New York City.
The Drummonds showroom in the A&D building houses and displays a number of Drummonds collections including tubs, basins, brassware, bathroom accessories and the brand's newest collections in collaboration with Martin Brudnizki.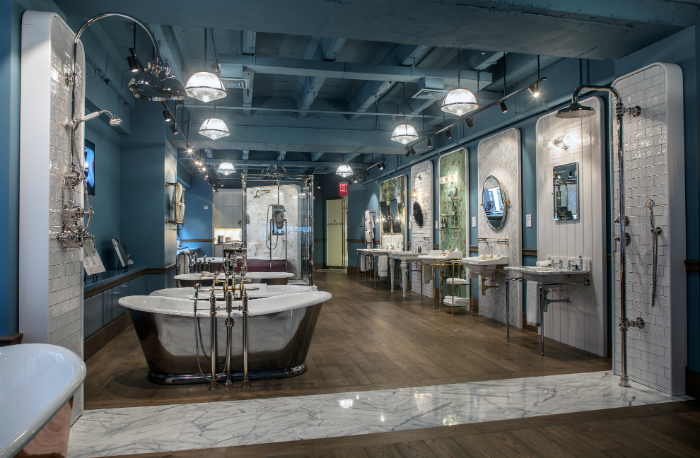 Drummonds' products are made-to-order by hand using cast iron foundry and lost wax cast brass techniques. The company's collection of basins is made using English china clay and hand finished. The collection styles range from classic to contemporary, and the brand has a bespoke division that produces custom collections; all created, manufactured and finished within Drummonds' factories.
The brand recently celebrated the opening of the showroom with an open house event that brought the founder Drummond Shaw and the company directors from the U.K. to meet and greet guests at the event.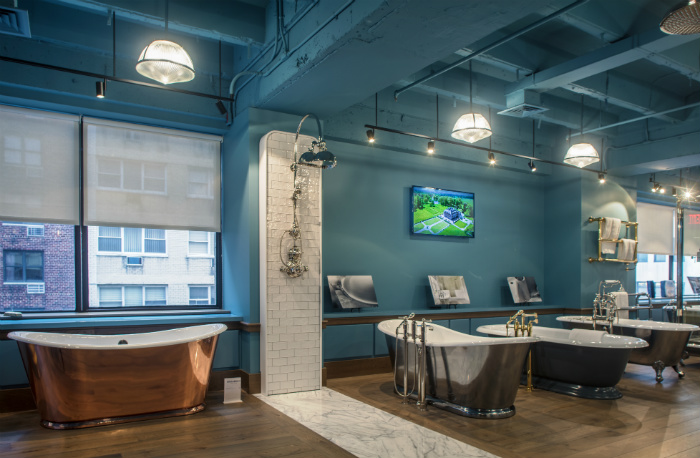 "We are very pleased to have taken this next step in the development of Drummonds with the opening of a showroom in the A&D building in New York," said James Lentaigne, sales and marketing director. "Our philosophy in manufacturing classic designs to the highest quality is a great fit with the market in America today. We have had some fantastic projects completed over the years and by having a showroom in New York we can work closer with the designers and architects but also showcase our fantastic range. On display we have our stunning bath tubs, vanity basins, showers and a full range of fittings so that the customer can really see the products and quality that is all about Drummonds."
The Drummonds Showroom can be found within the A&D Building: 150 E. 58th Street, 8th Floor, NYC.