Eldorado Stone Releases Trend Videos with Design Partner Kerrie Kelly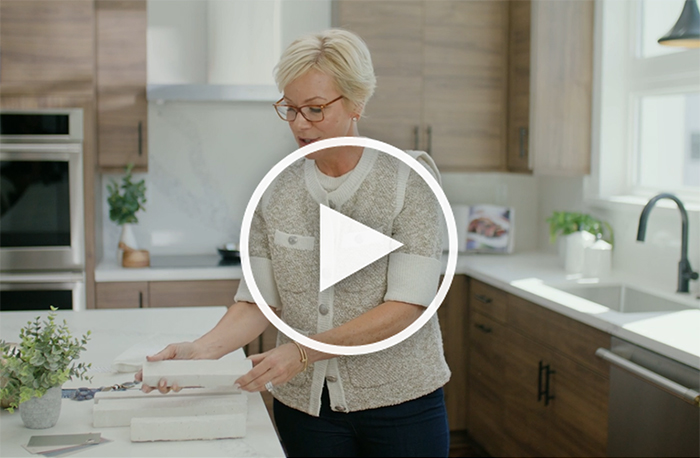 October 19, 2023
Eldorado Stone has introduced two new trend videos in collaboration with interior designer Kerrie Kelly, design partner for Westlake Royal Stone Solutions. In the short-form videos, Kelly, CEO and creative director of Kerrie Kelly Design Lab, takes the audience through two mood boards depicting the "Splendor of Nature" and "Rustic Layered Elements." The videos are an exploration of these evolving design trends, highlighting the transformative power of manufactured stone and brick veneer to create immensely personal and captivating spaces.
"We are so pleased to have Kerrie's expert perspective as a design partner, as shown in our new series of videos," said Sarah Lograsso, director of marketing and product management for Eldorado Stone. "Her trend analysis and mood board inspiration are valuable for not only those actively working on home projects, but also for anyone curious about how the design landscape is trending."
The first video, "Splendor of Nature," explores specifiers' increasing preference for organic colors and textures that provide a raw yet refined quality in the home. Eldorado Stone's LoreioBrick, a slim brick profile with old-world charm, is shown to act as a bridge for materials such as polished quartz, leathers, seagrass-inspired wallpaper and other grounding elements. 
"When it comes to home décor today, organic, handmade and local design elements are trending," said Kelly. "LoreioBrick is an appealing choice for a statement accent wall, fireplace surround or kitchen backsplash in designs ranging from modern minimalist to traditional, Euro-inspired spaces."
The second video, titled "Rustic Layered Elements," serves as a visual guide for combining unexpected colors and materials such as weathered wood, vibrant jewel tones and heritage pieces. Eldorado Stone's Rivenwood, which is a panelized profile that replicates aged wood with contemporary color blends, serves as the foundation for inspiring one's unique style story in the home. 
"Shades of blue, from light to dark, incorporate well with the Rivenwood product," said Kelly. "This is also beautifully paired with plush fabrics on the opposite end of the spectrum…[and] things that are collected from your travels tend to show Rivenwood's weathered, historic aesthetic."
Photo credit: Eldorado Stone